Get stuff done! Here are 5 of the best productivity apps for Android, iOS, and other platforms
3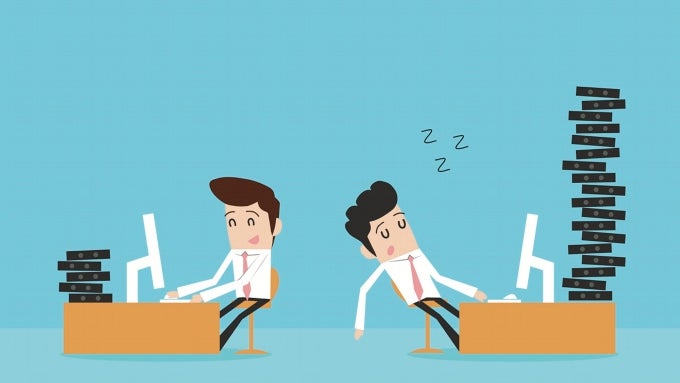 Distracting as they can be, smartphones can actually become quite the little productivity boosters! All it takes is the right set of apps and tools to get you started on your way to accomplishing everything you can in a day's work.
With an abundance of productivity apps available on Android, iOS, and other computing platforms, you are never starved for choice. In fact, the sheer variety can be quite overwhelming! To easy you in and separate the signal from noise, we've lined up five popular and useful apps that have well proven their worth over time. Each of them is free, multi-platform, and covers a specific job in an exemplary manner. Check them out, and hopefully put them to good use!
Any.do
A one-stop to-do and task list for busy bees
Planning your vacation, putting together a big project at work, or making a grocery list - doesn't matter, Any.do can handle it. The app syncs your data between your mobile, desktop, and tablet devices, letting you and collaborators access it anywhere. The app comes with speech recognition support, customizable time and location reminders, shared tasks, multimedia notes, and gesture support – among all the other nice things, such as video, audio, photo and Dropbox attachments, recurring tasks, and an intuitive interface, to name a few.
Feedly
A lightweight, no compromise news feed
Feedly is the place to read all the daily news you're after, from all your favorite sources. The easy and quick app lets you organize all your favorite publications, podcasts and YouTube channels into curated collections, receiving immediate updates the moment new stories and videos are published. Powered by the RSS protocol, Feedly is an open system that lets you add any RSS feed and read content from it on all your devices. This is accomplished simply by entering the URL of a website or feed in Feedly's search bar. Moreover, the app and web service are integrated with Facebook, Twitter, Evernote, Buffer, OneNote, Pinterest and LinkedIn, making sharing stories seamless.
LastPass
The last password manager app you'll ever need
LastPass is a password manager and password generator that locks up your passwords and personal information of choice in a secure vault. It automatically fills in web and app login data for you, and when you register somewhere new, the app can generate a new and secure password in an instant. Your vault is protected with a single master password – the only one you'll have to enter once you get LastPass up and running. In addition to the password guarding facilities, LastPass features a Private notes vault for keeping data such as health insurance, credit card information, photos, and voice memos safe.
The app also comes with complete fingerprint scanner support for securing passwords in the vault and authorizing automated log-ins. Meanwhile, the data manager lets one store passwords in custom locked folders, and sort them into categories like Social and Shopping. There's also a Password Audit feature that examines the strength of your passwords and offers to generate new, more secure ones in place of ones deemed weak.
Slack
A complete solution for team communication and data sharing
Slack puts all your team communication in one place, letting you spend less time in meetings and reduce e-mail clutter. Slack supports real-time messaging and file sharing for one-to-one and group conversations, along with search and archiving functionality to let you find information easily. The app is integrated with the likes of Dropbox, Asana, Google Drive, Twitter, and Zendesk, enabling synchronization across all devices. It can also be outfitted with configurable event notifications for desktop, mobile, and email. Slack is free for as long as you want, with an optional upgrade to a paid plan available to add benefits like increased membership, extended message history, unlimited integrations, file storage, and customizable data retention policies.
WPS Office 2016
The quintessential MS Office clone in your pocket
A clone? Why not simply get Microsoft's fabulous Office apps for Android and iOS. True, you can do that, but we're fond of WPS for covering the older user paradigm of MS Office apps, with an interface that's powerful, but intuitive. The mobile WPS fully supports Memos, Documents, Spreadsheets, and Presentations across almost any file formats, which enables you to create this kind of content easily and on the go. Don't worry, the office suite is fully compatible with Microsoft Office apps (Word, PowerPoint, Excel), as well as Google Docs, Sheets and Slides, and all PDF readers. Speaking of which, WPS comes with a PDF converter and reader that turns all Office documents and text files to PDF.
The office suite is cloud-connected as well, enabling direct access, editing, and saving from Dropbox, Google Drive, Box, Evernote and OneDrive. There's also document encryption support and easy sharing via Wi-Fi, NFC, DLNA, email, instant messaging, Whatsapp, Telegram, Facebook and Twitter. And before you ask, yes, the app is compatible with USB and Bluetooth keyboards, so you can use it to its fullest potential.
ALSO READ