Get Android 4.4.2 on your Verizon branded LG G2 right now
10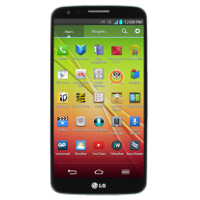 So you're a Verizon customer sporting the
LG G2
, and you're wondering when you will receive the KitKat update for your phone. You want that update so badly, that you can taste it. And while you might have packed on 10 pounds trying to make do with the Kit Kat confectionery treat instead, suppose we told you that you could have Kit Kat updated to your Verizon branded LG G2 right now.
You see, Verizon has a tool that many of its customers know nothing about. Called the Verizon Software Upgrade Assistant, this site already has the Android 4.
4.2
update for the LG G2 loaded up and just waiting for your phone. Sync your handset to a Windows PC and you'll be prompted to install software from the device including the "Verizon Software Upgrade Assistant Tool."
Follow the prompts to install Verizon and LG software onto your phone, and then run the software assistant. It will check for updates, and then install Android 4.4.2 on your LG G2. Or, you could wait for the OTA version of the update to hit your phone. Although no date for it has been announced by Big Red, the fact that the update is loaded on the software assistant could mean that the OTA update is imminent.
You can check on some of the differences between the LG G2 using Jelly Bean, and the same handset using KitKat, by viewing the video in the slideshow below.
Thanks for the tip, Theresa H.!
source:
XDA
,
gottabemobile