YouTube's new Intelligence Desk will help it find inappropriate videos before they go viral
2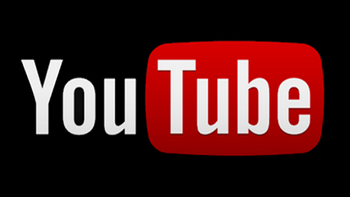 Google's streaming video site YouTube is creating what it calls an "Intelligence Desk" to help it spot inappropriate and controversial videos early, before they become a problem for advertisers. The desk will rely on third party consultants, social media sites, user feedback and Google data to help find videos that are too controversial for YouTube's advertisers and subscriber base. These videos will be eliminated before ads are attached to them..
YouTube has run into some problems recently by allowing videos posted by extremists to contain ads from big corporations. This made it appear as though these firms were supporting radical agendas, which resulted in unwanted controversy for these businesses. In addition, to help prevent inappropriate videos from posting on the site, YouTube will add 10,000 new content moderators before this year comes to an end.
In an attempt to regain support from advertisers, YouTube announced earlier this week that those who want to be paid for creating videos will have to hit certain viewership benchmarks. They will need to have their content streamed for more than 4,000 hours of total watch time over the previous 12 months, and have at least 1,000 subscribers.
"As we outlined in a blog in December, we're expanding our work against bad actors trying to abuse our platform. This includes hiring more people working to address potentially violative content and increasing our use of machine learning technology. We can confirm that part of those efforts will include assembling new teams dedicated to protecting our platform against emerging trends and threats."-YouTube
source:
BuzzFeed