Gartner's data reveals that Huawei was the big winner, Lenovo the big loser during Q3 2015
34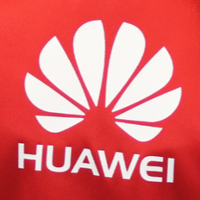 The latest data from Gartner is out. From July through September, Huawei was the big winner in the global smartphone market, while Lenovo/Motorola was the biggest market share loser. The data, generated by end user sales, showed that Samsung sold 83.6 million units during the three month period, good enough for 23.7% of the market. While Samsung sold roughly 11 million more phones year-over-year, its market share declined from the third quarter of 2014 when it had a 23.9% slice of the pie. That happened because overall smartphone sales rose 47.5 million phones, or 15.5% year-over-year, to 352.8 million units in the quarter. Samsung could not keep up with the overall strength of the market.
Apple was next, with 46.1 million iPhone units sold in the three month period. That was up nearly 8 million from the year before, and gave Apple a 13.1% global market share for the 2015 third quarter. During last year's third quarter, Apple had 12.5% of the market. Huawei was the big winner during the period with a 2.5 percentage point increase in market share to 7.7% The company sold 27.3 million phones from July through September, up from 16 million sold during the previous year's third quarter. That was a 71% increase in smartphone sales.
Lenovo/Motorola had the sharpest year-over-year decline, as its smartphone sales dropped from 21.3 million in 2014's third quarter, to 17.4 million units in 2015. That took Lenovo's market share from 7% to 4.9%, a drop of
2.1
percentage points. Rounding out the top five was Xiaomi. Even without a new flagship model to replace the
Xiaomi Mi 4
, which was launched in July 2014, the company had a
1.4
million unit increase in smartphone sales year-over-year. That wasn't enough to prevent a decline in market share, however. Xiaomi ended the third quarter with a 4.9% slice of the global smartphone pie, down from the 5.2% share it had last year.
Including all handsets, not just smartphones, Samsung's 21.6% share was well ahead of the 9.6% slice owned by Apple. Microsoft's 6.3% share was good enough for third, despite a decline of 3.1pp year-over-year. Huawei and LG completed the top five.
As far as operating systems go, both Android and iOS took market share from BlackBerry and Windows in the third quarter of 2015. Android remained the world's most popular OS, accounting for 84.7% of global third quarter smartphone sales. Apple's iOS was next with 13.1%. For the pair, those figures represented an increase of 1.4pp and .6pp respectively. The market share of Microsoft's Windows dropped
1.3
percentage points to 1.7% in the 2015 third quarter. BlackBerry's share dropped .5pp to .3%.
source:
Gartner
via
AndroidAuthority