Garmin generated $27 mln in revenue from its smartphones in Q2 - still below their plan
2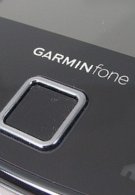 Garmin's first venture into the smartphone market didn't go quite as planned, but when you look back at the reputation the Nuvifone G60 brought to the table for AT&T, it was undoubtedly surprising to say the least that they were coming back for seconds. Instead of relying on their own home brewed Linux based platform, the long time GPS maker decided to ride the wave of Android – seeing that a handful of other companies experienced strong sales by siding with the open platform. Granted though it brought the core elements of Android that we all know and love, it still fared below the level that other manufacturers brought along with their customized experience. Garmin recently reported their Q2 financial statement with some good numbers being backed by their tried & true business of dedicated GPS handheld devices, however, things weren't so great in their continued smartphone venture.
CEO Dr. Min Kao said in their statement, "In the quarter, we also launched the GarminfoneA50 with T-Mobile and the nüvifone A10 with Optus in Australia. Sales of our smartphone product category contributed $27M in revenue during the quarter. While this was below our plan, we are working aggressively with T-Mobile and other carriers around the globe on the appropriate positioning and pricing of our devices in the competitive smartphone space."
Now the key point you need to look at here is the fact that their smartphone sales only managed to generate $27 million in revenue – yes, just revenue and not profit. Additionally, Dr. Kao mentioned that its was "
below our plan
" and they're doing what they can to stay
competitive
in this always emerging market. This summer alone showcased the vast high-end Android offering available to consumers which made the Garminfone look quaint by comparison. Despite flaunting some less than impressive figures from their
most recent smartphone venture
, this is one key business they will need to look at with a close eye because the mobile market is encroaching on their usual turf at a faster rate – so they will really need to bring something compelling to the table next time around.
Gamin-Asus nuvifone G60 Specifications
|
Review
Garmin-Asus Garminfone Specifications
|
Review
source:
Garmin
via
Unwired View