Gaming powerhouse Razer might be working on a smartphone
32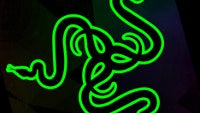 There have been rumors before that game products manufacturer Razer may be considering building a smartphone, but until now, there's been no hard proof of this. However, a recent tweet sent out by Razer CEO Min-Liang Tan makes us think such a device may now not be that far from materializing.
While the company has long been focused exclusively on building peripherals for gamers, it's recently undertaken an expansion towards the mobile consumer electronics market. In addition to the promising Blade Stealth ultrabook, Razer is already offering two fitness band models — Nabu and Nabu X — as well as a sporty smartwatch, called Nabu Watch.
Now, the firm's chief executive has shared the following open position at the company:
We're looking for a Product Developer (Mobile) to join Team Razer!

For Gamers. By Gamers. https://t.co/qgOHFo3NA2#job

— Min-Liang Tan (@minliangtan) May 2, 2016
The job description includes the following requirements:
Bachelor's degree in a technical or business discipline.
Attuned with latest phones, tablets, and mobile devices
Knowledge of ARM systems and components
While this doesn't immediately mean a Razer smartphone or tablet is in the works, one has to admit the chances don't seem slim at all. As for what such a device may be like, we can speculate that it will be powered by Android; it'll most probably have a custom launcher or at least some sort of gaming-focused functionality (though not to the extreme); and it'll most definitely be a design-conscious product, seeing how this is an area of intense focus for the company.
What are your thoughts on this. Do the prospects of a Razer smartphone intrigue you? Does the company have what it takes to make a dent in the market?
Recommended Stories