Gameloft giving away Android games Black Friday to Cyber Monday
3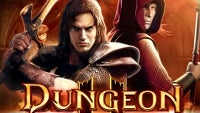 If you want to fill your collection of Android titles Gameloft has got you covered this Black Friday. Starting tomorrow, and continuing until Cyber Monday, the game maker will announce which game you can currently download for free on its Twitter account. The freebie will be active for only two hours, and you won't know the start time, so you have to refresh often or set hashtag alerts.
Moreover, you will have to follow the link in the Twitter message with your Android device in order to take advantage, which sounds quite a bit of a hassle for Gameloft titles, which are currently down to $0.99 on a promotional offer, but a buck is still a buck in this economy
Plus, and what cheaper way to entertain yourself than a free game of the Modern Combat 2: Black Pegasus or The Oregon Trail caliber.
source:
Gameloft