Galaxy S9+ is cheaper to put together than the iPhone X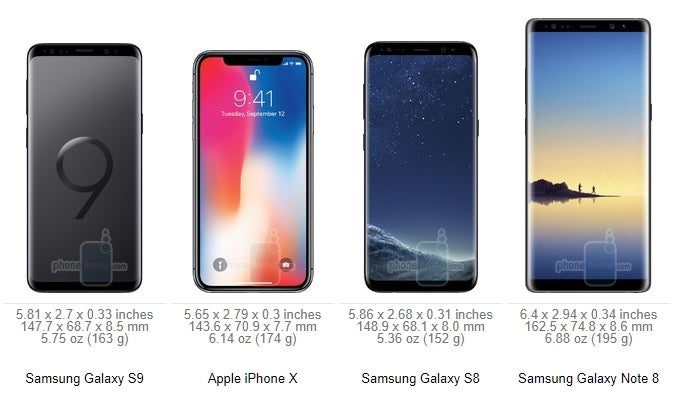 The new
Galaxy S9+
has a more elaborate dual camera than its predecessor, a tougher 7-series aluminum framing, and
thicker Gorilla Glass 5
, so, naturally, it should cost a more to make than the
S8+
at launch. The teardown specialists from electronics research firm TechInsight have disassembled Samsung's newest flagship, and found it to not only cost more to put together than the S8+, but also when compared to the
Note 8
phablet, S-Pen, dual camera and all.
The
iPhone 8 Plus
, on the other hand, is the cheapest of the bunch to assemble, yet the highest profit margin of them all could be awarded to the
iPhone X
, which sells for almost three times its cost to produce, while Samsung is satisfied with twice the BoM price, at least in the US. Going over to
Europe and other areas
, the margin situation becomes murkier.