Galaxy S9 Exynos edition gets benchmarked against rivals!
48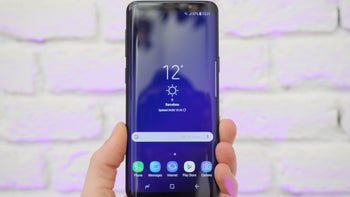 New top-shelf smartphones are all the most exciting when they come with a brand new chipset in tow. Fortunately, that's precisely the case with the Galaxy S9 and S9+, which Samsung announced today at Mobile World Congress in Spain.
More experienced readers will know that Samsung Galaxy S phones happen to use two different system chips: in the United States, they run on the newest Qualcomm Snapdragon available, while internationally, they feature Samsung's own Exynos SoC. This year, the Galaxy S9 will make use of the latest and greatest editions of these chipsets, namely the Snapdragon 845 and Exynos 9810. The units that were available to test at the announcement event were all international models, which means they had the Exynos 9810. We know, it's a bit unfortunate we didn't get to benchmark both editions, but it's long been believed by enthusiast circles that the Exynos versions of the Galaxy S tend to perform a bit better, so maybe we're still lucky in a way.
We ran three benchmark apps on the Samsung Galaxy S9: AnTuTu, GFXBench, and Geekbench 4, and we have to say the results look quite promising. Keep in mind there's no guarantee the units we played with ran the final software expected to be available when the phones launch on March 16 - there could still be some work left to do before they hit the shelves, but even then, the Galaxy S9 demonstrates superb performance capabilities, as it manages to outperform every other direct competitor, except for the iPhone X. The GS9 even scores first at AnTuTu, which is a superb result!
Gamers will be happy to know that the Galaxy S9 pushes the envelope even further, as far as Android handsets are concerned. Yes, there's still room for improvement, but the GFX numbers show that there's hardly anything in Android that can rival Samsung's Exynos chipset. Only one thing is left to see, and that's how the Snapdragon 845 handsets of this year are going to stack up against Samsung's finest!
What about you? What do you make of these initial Galaxy S9 benchmark scores?
Recommended Stories