Which would you buy: the brand-new Galaxy A8 (2018) or the year-old Galaxy S8?
20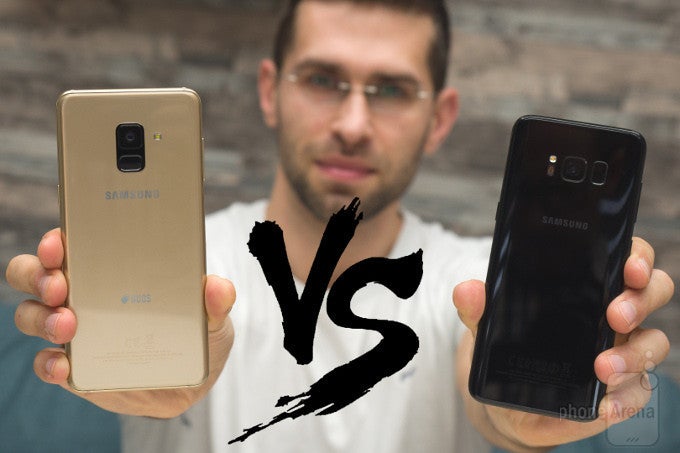 The
Samsung Galaxy A8 (2018)
is an upper-tier midranger, which was launched right at the end of 2017, so it's still a fairly new phone. It sports a homemade Samsung Exynos 7885 SoC with 8 cores and clock speed of up to 2.2 GHz, 4 GB to 6 GB of RAM, and 64 GB of storage. Not a bad phone by any means, and it looks pretty sweet as well.
But the price is a bit of a head-scratcher. The Galaxy A8 (2018) is currently available in Europe for the price of €500. "What's the problem?" you ask... Well, the
Galaxy S8
is available for about €530-€540 right now.
So, Sammy's flagship is almost a year old by now, sure. But it's still arguably a bit more powerful, with either a 2.3 GHz Exynos 8895 or a 2.35 GHz Snapdragon 835 under its hood, still looks arguably better with its edge design, and has a camera, which
we felt performs better
. So, for a little bit of money, you get a noticeably better, albeit older, smartphone.
So, that said, we wonder — pretend both phones are available in your region, would you go for the brand-new, slightly cheaper Galaxy A8 (2018), or would you drop your cash on the year-old Galaxy S8?