Galaxy S7 edge's curved display is experiencing palm rejection issues
84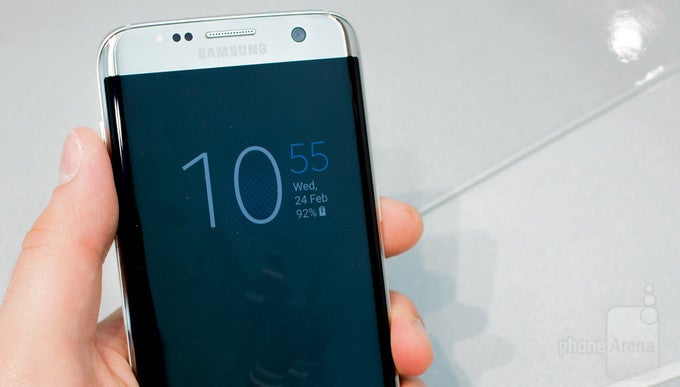 The general consensus appears to be that Samsung has outdone itself with the
Galaxy S7
and
S7 edge
. Two fine examples of beauty allied to power, Sammy has unquestionably thrown down the gauntlet to its major competitors. Despite the acclaim, neither is completely without fault, and a few early adopters of the Galaxy S7 edge have reportedly encountered issues with the curvaceous panel. Some have discovered that the svelte nature of the device, accompanied by the edginess of the screen, has led to unintended interaction with the display.
Whether you are affected by the issue or not will largely depend on how you hold the device. The S7 edge has a palm rejection built into the infrastructure to avoid these accidental touches from affecting the user experience, but it doesn't appear to be working as its should for some. Samsung has recently dropped a software update specific to the S7 edge display, though it's unclear as to whether the 3 MB care package is designed to combat this specific problem. Some users have reported the persistence of the issue even after downloading and installing the emergency update, which indicates that Samsung will need to make a few more adjustments for some S7 edge owners.
Back when the
iPhone 4
first launched to the
Antennagate fiasco
, Steve Jobs famously quipped that users were holding the device incorrectly. Thereafter, Apple supplied special bumper cases to those affected, and after a
class-action lawsuit
, a small amount of
compensation was offered
to those afflicted. We don't expect that Samsung will thank its most dedicated customers by blaming them for the palm rejection issues, but the Korean firm will probably need to come through with a solution before another unwanted '-gate' scenario rears its head.
Have you been having these problems with the Galaxy S7 edge? Let us know how you're getting on with your shiny new device by dropping us a comment below.