Galaxy S7 devices switching to lower resolution after Nougat update, some users report
24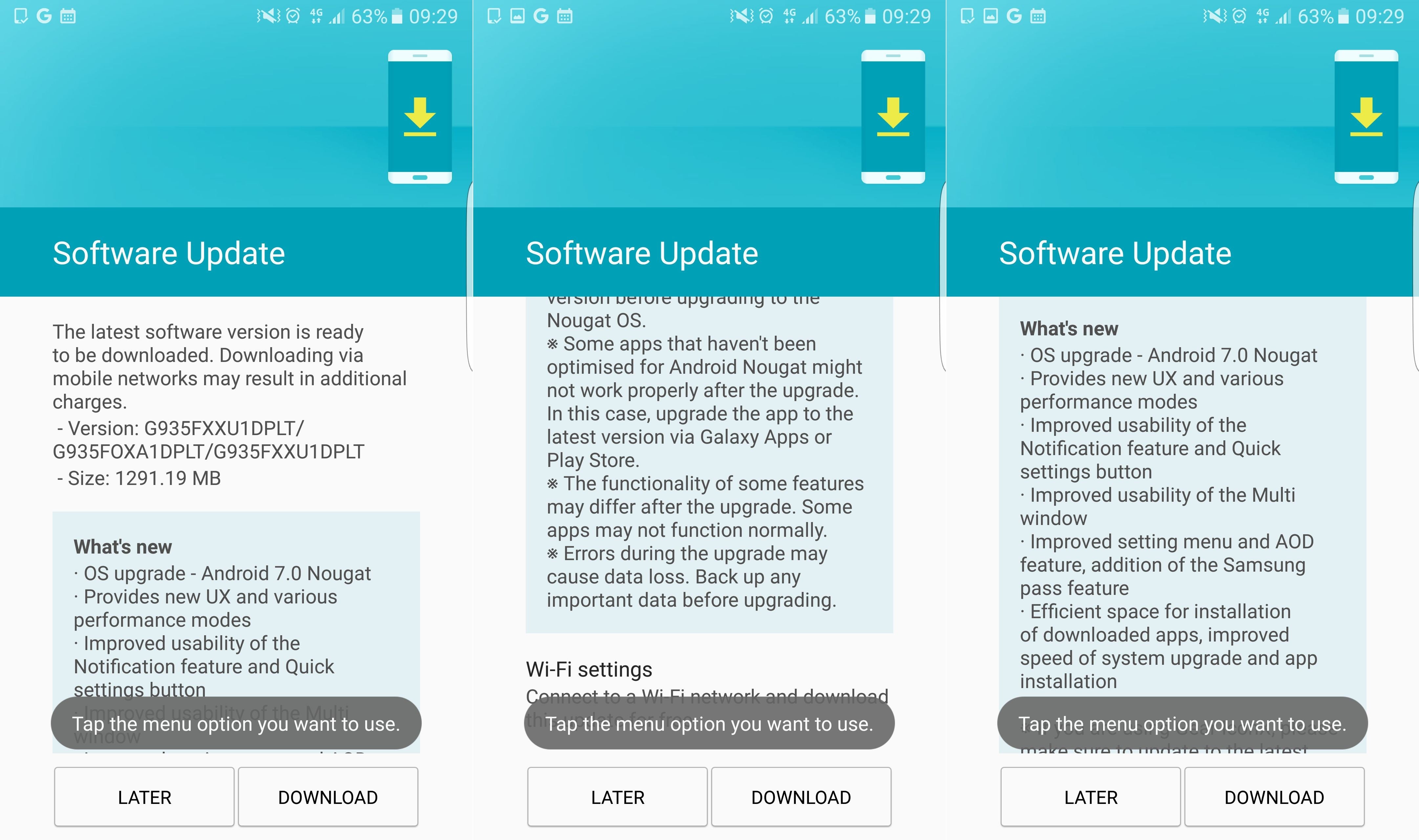 Finally, sweet Nougat on the Galaxy S7 and S7 Edge
With the official release of
Android 7.0 Nougat for the Galaxy S7 and S7 Edge
a couple of days ago, Samsung fans were treated to a nice dessert in the form of over 20 new features and overhauled visuals. However, some users have also ran into an odd issue – the display resolution of their Galaxy S7 devices dropped after the update.
This is not really a (serious) bug or anything you should be worrying about. In fact, the option to switch to a lower screen resolution is a feature that's a part the new power saving scheme. First introduced with the disastrous
Note 7
last year, this power saving mode allows you to lower the display resolution in order to conserve energy. You can even go as low as 720p if you feel like it.
However, it's a mystery why the
Galaxy S7
and
S7 Edge
default to 1080p instead of remaining on the native 2K resolution after the Nougat update. At any rate, the "issue" seems to currently be affecting only a limited number of S7 users, although many others might not have even noticed the drop in resolution yet.
If this happens to your device after installing the latest update, you can revert to the native resolution by simply going to
Settings → Display → Change screen resolution
, and moving the slider all the way to the right (to 2560 x 1440).