Galaxy S7 and LG G5 won't treat the memory card as internal storage, despite Marshmallow
99+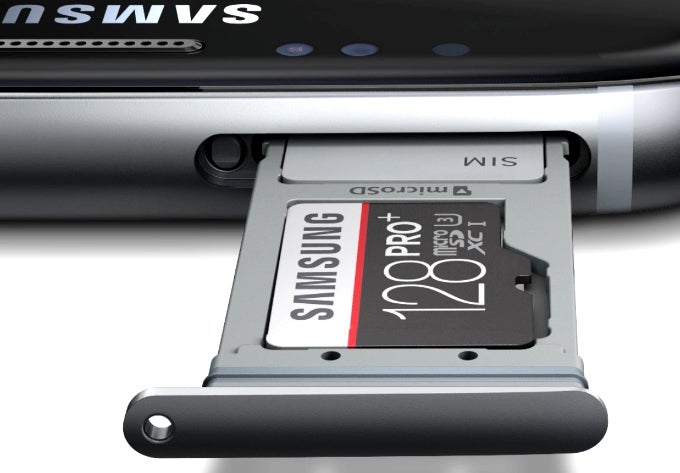 Google's Android 6.0 Marshmallow update may not be waxing drastic changes in the interface of the world's most popular mobile OS, but it doesn't have to. Most manufacturers are slapping their own overlay on it anyway, so Google decided to concentrate on radical changes under the hood, like the Doze battery-sipping mode, the ability to swap even the stock dialer and messaging apps for a third-party one, as well as the so-called "Adaptive Storage."
The Adoptable Storage feature of Marshmallow has the ability to merge the internal memory of a phone with the external storage in the form of a microSD card (if the device has such a memory slot), and treat the resulting cumulative memory as a one total partition. In theory, this would prevent user confusion as to how much exactly free space they have in total on the phone, instead of trying to calculate microSD storage and internal storage separately, or asking themselves what are these things in general.
Now, here comes the surprise - both the
Galaxy S7
and
LG G5
don't support this Adoptable Storage feature, despite shipping with Marshmallow on board. Thus, they'll treat the microSD card as a separate entity, instead of lumping it together with the internal memory in the storage menu. Here is Samsung's argumentation behind this decision, and we'd wager to say LG could have meant something similar as well:
Samsung decided not to use the Android Marshmallow "adoptable storage" model. We believe that our users want a microSD card to transfer files between their phone and other devices (laptop, tablet, etc), especially the photos and videos they shoot with the camera.

With adoptable storage, first of all the card may be erased the first time it is inserted into the device. This behavior may be unexpected by many users and we don't want our users to lose their files. Second, once Marshmallow starts using a card for adoptable storage, it cannot be read by other devices, so it loses this ability to be used for file transfer. Adoptable Storage is also primarily targeted towards emerging markets where devices with only 4-8GB of onboard storage are common. We think that our model of using microSD for mass storage is more in-line with our owner's desires and expectations for how microSD should behave.
After all, Samsung also decided that it is too early to force the obscure USB Type-C connector on the potentially millions of Galaxy S7 and S7 edge buyers, assuming that the negatives outweigh the advantages, at least at this point in time, so it's not surprising that it is not taking all of the options that Google provided with Marshmallow at face value either, what do you think?