Galaxy S5 owners can't wait to upgrade to the Galaxy S6, trade-in data shows
22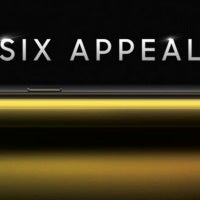 British mobile device trade-in monitoring website CompareMyMobile hooked us up with some intriguing trade-in data from before, during, and after the Galaxy S6 & S6 edge launch day. Out of all Galaxy S devices in circulation (the S5, S4, S4 Mini & S3), can you guess which one was the prime candidate for an upgrade? Surprisingly, it was the year-old Samsung Galaxy S5, which saw a 60.2% percent spike in valuations (people looking up prices for their old phone) and a whopping 187.5% spike in trade-ins (people who actually traded in their smartphones). Hot for a Galaxy S6 were owners of the Galaxy S4 Mini (108.34% trade-in spike), and Galaxy S3 LTE owners (80.03% spike) too.
For the pedantic among you, these spikes were calculated by comparing the number of trade-ins and valuations from Feb 28 to March 1 & 2 (the GS6 launch day and post-launch day, respectively).
CMM also went on to compare this year's data with last year's, and the results are no less interesting. Last year, only 21.2% of all people trading in their smartphones on the website upgraded to the Galaxy S5, with 37.48% of them trading in an old Apple device and just 18.75% upgrading from a Samsung device.
Obviously, Samsung's rethinking of what it's high-end smartphone are supposed to be paid off. People are once again excited for its Android flagship, and for the most part, the interest is well deserved. The Galaxy S6 is a fantastic hardware and design improvement for the Galaxy S series, and we too came away very impressed from its looks and benchmark performance - especially those
record-busting flash memory speeds
!
source:
CompareMyMobile