Galaxy S III to get Android 4.2.1 soon, courtesy of CyanogenMod
5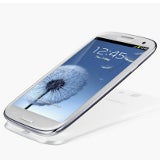 Rooting may not be extremely safe, but it's one of the fastest ways to get your device updated known to man. For those geeky fellas, who have rooted their Galaxy S IIIs, there will be a reward soon.
Here's the message by Mr. Kondik: "
Just a few more days of work left and I expect we'll have nightlies going for all the D2s. 4.2 is super smooth.
"
You hear that, guys, it'll be super smooth! And it's within just a few days, so make sure to have everything ready - a rooted Galaxy S III, USB cable that's long enough and a wrench should be enough!
via:
TMoNews