Galaxy Note5 battery life benchmark: Outperforms the Note 4 despite smaller battery
99+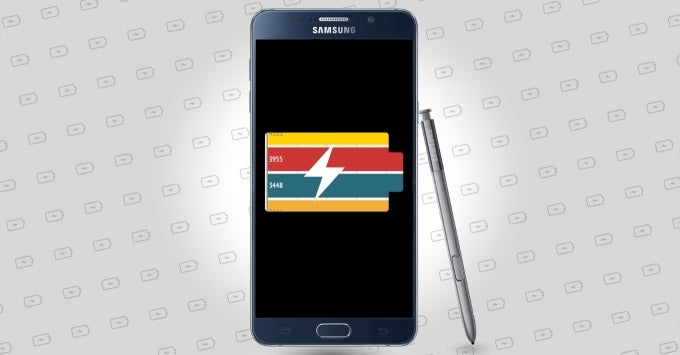 Most of you probably won't remember, but as it was our job to pay attention back then, we do. When the
Samsung Galaxy Note 4
arrived on the scene last year, critics and consumers alike were worried that Samsung used a battery with essentially the same capacity as its predecessor, the
Note 3
, and that this time around it would have to power a hungrier, Quad HD display instead of a more frugal, 1080p panel. So you can imagine
we were all pleasantly surprised
when our custom battery life benchmark showed that the Note 4 is significantly more resilient than its predecessor.
Fast-forward to last week, and similar outrage could be seen across the web, though perhaps a little understated in comparison to last year, what with Samsung committing 'sacrilege' by going microSD card slot-free and without a removable battery. In any case, people were seriously worried that with its smaller battery (3,000 mAh, a 220 mAh drop), the
Note5
would prove less enduring than its predecessor, though there was obviously a glimmer of hope that Samsung will pull out yet another small miracle. Well, now that our strenuous battery life test has been completed, we can confirm that it did: the Note5 does better than the Note 4.
How much better, though? Well, not too much, but that's still something considering the drop in capacity — 9 hours and 11 minutes. That's nearly half an hour on top of the Note 4's score of 8 hours and 43 minutes. Of course, that's still below the extraordinary results the Galaxy S6 Active (3,500 mAh battery) achieved, or the Motorola DROID Turbo (3,900 mAh), but better than other competing, high-profile devices like the HTC One M9, the LG G4, and the iPhone 6 Plus.
That's not all, however, as the Note5's 3,000 mAh cell is also very fast to go back to 100% when charged using the included accessory in the box. We measured 81 minutes, which is extremely fast on the whole, and puts the Note5 at the number six spot in our all-time ranking. In fact, it's only Asus' ZenFone 2 (also a 3,000 mAh battery) which proves quicker in this particular regard. See for yourself: