Galaxy Note 4 specs and features that make sense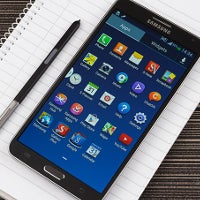 Summer is (almost) here, and now that all major flagships have launched, it means we'll have a few quiet months to enjoy all the cutting-
edge
gadgets that phone manufacturers bestowed us with in H1. However, it also means that it's time to start looking forward towards the upcoming devices that are destined to shape the mobile landscape in the second half of the year. The
Samsung Galaxy Note 4
is a prime example, as the company's phablet line-up has managed to become incredibly popular among smartphone aficionados. Thus, you can imagine the great expectations Samsung has to meet with this upcoming successor - the Note 4.
We're starting a bit early here, so leaked data about the next-gen phablet isn't aplenty. However, this isn't to say that there aren't some interesting bits worth knowing already, plus, people are dying to know more about the
Galaxy Note 4
, so it's our duty to provide! Actually, we think we have a shot at making a rather believable selection of Galaxy Note 4 specs and features that are very likely to end up being part of the final product. For starters, there are some good indications that Samsung will stick with a screen of the same diagonal - 5.7", but the resolution is supposed to hit the QHD level. Want to know more? Browse through the gallery below!