Galaxy Nexus made lawsuit-proof, judge narrows Apple's claims against Samsung
76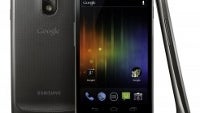 Samsung Electronics' CEO JK Shin gave an interview in which he mentioned that the new
Galaxy Nexus
was created from the ground up to avoid any chance of being caught up in patent infringement claims by Apple: "
Now we will avoid everything we can and take patents very seriously. We will see if (the Galaxy Nexus) will be 100 percent free.
"
Samsung's CEO JK Shin is obviously not very enthusiastic about the legal war waging between his company and Apple: "
I think it is just a start and (the lawsuits) will last for a considerable time. I don't think there is much gain (from lawsuits against Apple). What we are losing is the pride in our brand... (I realized that) having technological power and being business savvy aren't enough,
" he notes rightfully.
Word has it that Steve Jobs learned that same thing the hard way during the legal battles its own Apple went in with Microsoft back in the days, and then he vouched to never be caught unprepared in terms of intellectual property to defend the company again. That vow is now coming to haunt Android, and especially Samsung's devices boasting Andy, the green robot.