Two exceptional games are coming soon to iOS, but pre-orders are open right now
3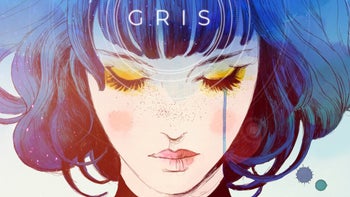 GRIS, the gorgeous, mesmerizing platformer, and the sequel to the crime-fighting indie game This Is The Police are coming to iOS in just a month. Technically, the former will be launched this month, while the latter is set to arrive in mid-September.
Both titles will be launched as premium games and are already available for pre-order via the App Store. This Is The Police 2 is coming to Android as well, but GRIS will only be available to iOS players for the time being.
GRIS is an amazon 2D platformer about personal loss, it's a deep, emotional journey where players will navigate the faded reality of a hopeful young girl lost in her own world, who is trying to cope with a painful experience in her life.
We've all been through tough times, so for some GRIS might feel a bit depressing. However, the game plays like an "evocative experience, free of danger, frustration or death," so you'll be able to explore the world of GRIS at your own pace.
GRIS features light puzzles, a little bit of platforming gameplay parts, as well as optional skill-based challenges. The game is very light on the text, as Spanish developer Nomada Studio wanted to offer players an immersive visual experience.
The game will be released on August 22, but you can already pre-order it via the
App Store
for just $4.99, a small price to pay for a gorgeous experience.
This Is The Police 2 is a completely different type of game, but equally exceptional. Although it's hard to fit the sequel of the critically-acclaimed This Is The Police in a game genre, let's say that it's a story-driven mixture of adventure, strategy, and turn-based tactical combat.
In This Is The Police 2, you take charge of the Sheriff's department, manage your cops, investigate, interrogate, and incarcerate when the need arises. Since this is a story-driven game, you'll have to make tough decisions, to the point that you'll have to keep yourself out of prison.
Your most dangerous missions will be played as turn-based battles, so you'll have to gather a team of your finest cops to prevail. As the game progresses, you'll have collect evidence, study case materials, interrogate suspects and send criminals to court. It's not CSI, but it's close enough.
This Is The Police 2 is now available for pre-order in the
App Store
for $6.99, but Android users can pre-register for it on
Google Play Store
. Handy Games announced not long ago that the game will be released on September 12, so that's about a month from now.