Report says that future AR glasses will feature microLED displays
3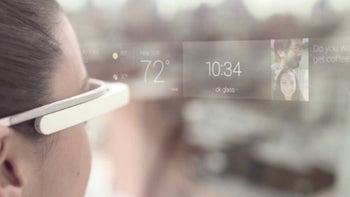 Most AR glasses since the launch of Google Glass back in 2013 have used a technology known as Liquid Crystal on Silicon (LCoS) for their displays. But other display technologies are apparently better suited for these devices.
According to Digitimes and its research arm
, microLED will become the "mainstream" display technology employed on future AR headsets. Even though others have used laser projection, there is a fear that the laser beams could damage the wearer's retinas.
Based on the report, it would appear that AMOLED displays could be a major challenger to microLED. However, it seems that microLED screens have a lower latency, higher contrast and a longer lifespan than AMOLED. They are also up to 30 times brighter than AMOLED displays. While it might be the best choice for AR glasses, there are some concerns about microLED.
Thus far, microLED displays have not been mass produced. While Samsung introduced a microLED prototype at CES, producing these displays is considered difficult, resulting in a major cost disadvantage for the technology.
Meanwhile,
Apple has been working on microLED displays
following its purchase of LuxVue Technology, and the company reportedly has 300 engineers working on the project. Because of the difficulties in producing microLED screens,
Apple nearly gave up on the technology last year
. One display expert sees this as a "golden opportunity" for Apple. "Everyone can buy an OLED or LCD screen. But Apple could own microLED." Apple has been
rumored to be working on AR glasses
.
Digitimes expects to see consumer products using Apple's microLED technology hit the marketplace as soon as next year, giving other tech companies the incentive to release their own microLED equipped devices.
Recommended Stories