From the OG to the Edge: evolution of the Samsung Galaxy S line (infographic)
14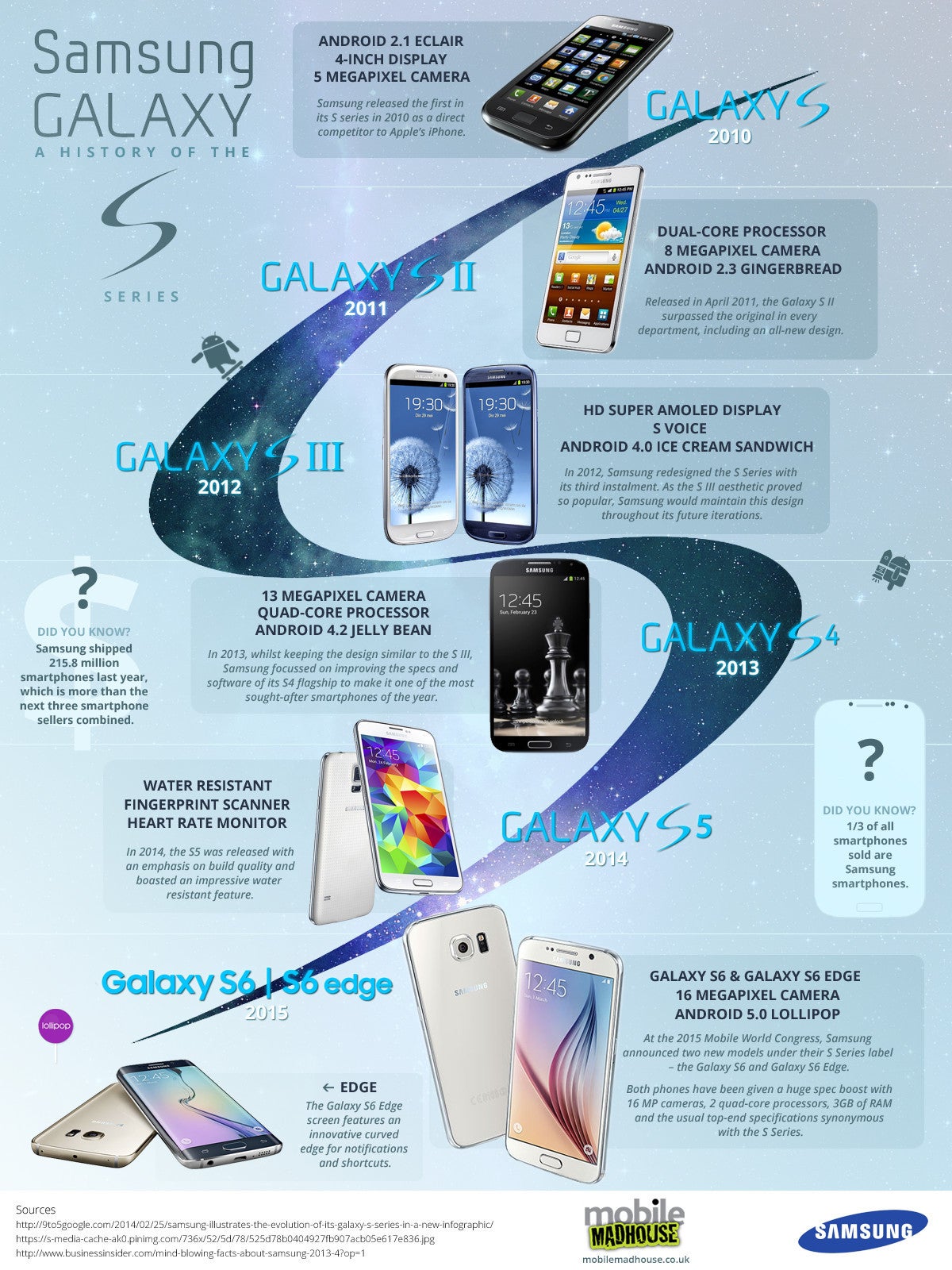 The sixth iteration of Samsung's flagship Android handset was announced in Barcelona no long ago, as you might have heard. Waiting for the new Samsung Galaxy S model to be unveiled has become an annual event anticipated as much as the yearly updating of the Apple iPhone. And my, has Sammy's little boy become all grown up, with stellar hardware, and classy exterior.
The infographic on the right comes to show how the Samsung Galaxy S line started with the OG phone sporting a 4 inch, Super AMOLED screen and powered by a 1GHz processor. The
Samsung Galaxy S6
features a 5.1 inch Quad HD Super AMOLED display, powered by a homegrown
Exynos 7 Octa
chipset. Along the way, the rear-facing camera has gone from 5 MP to 16 MP with OIS tech, while the RAM amount went from 1 GB to 3 GB.
As the infographic reminds us, it has been quite an evolutionary journey for Samsung's flagship Android handset over those years. And this year, the Samsung Galaxy S6 adds a touch finger scanner which will be used to authorize
Samsung Pay
- the system that works just like your credit or debit magnetic card anywhere those are accepted. Fun times.