From CES 2015 – Brands to watch in the US: ZTE (part 2 of 2)
1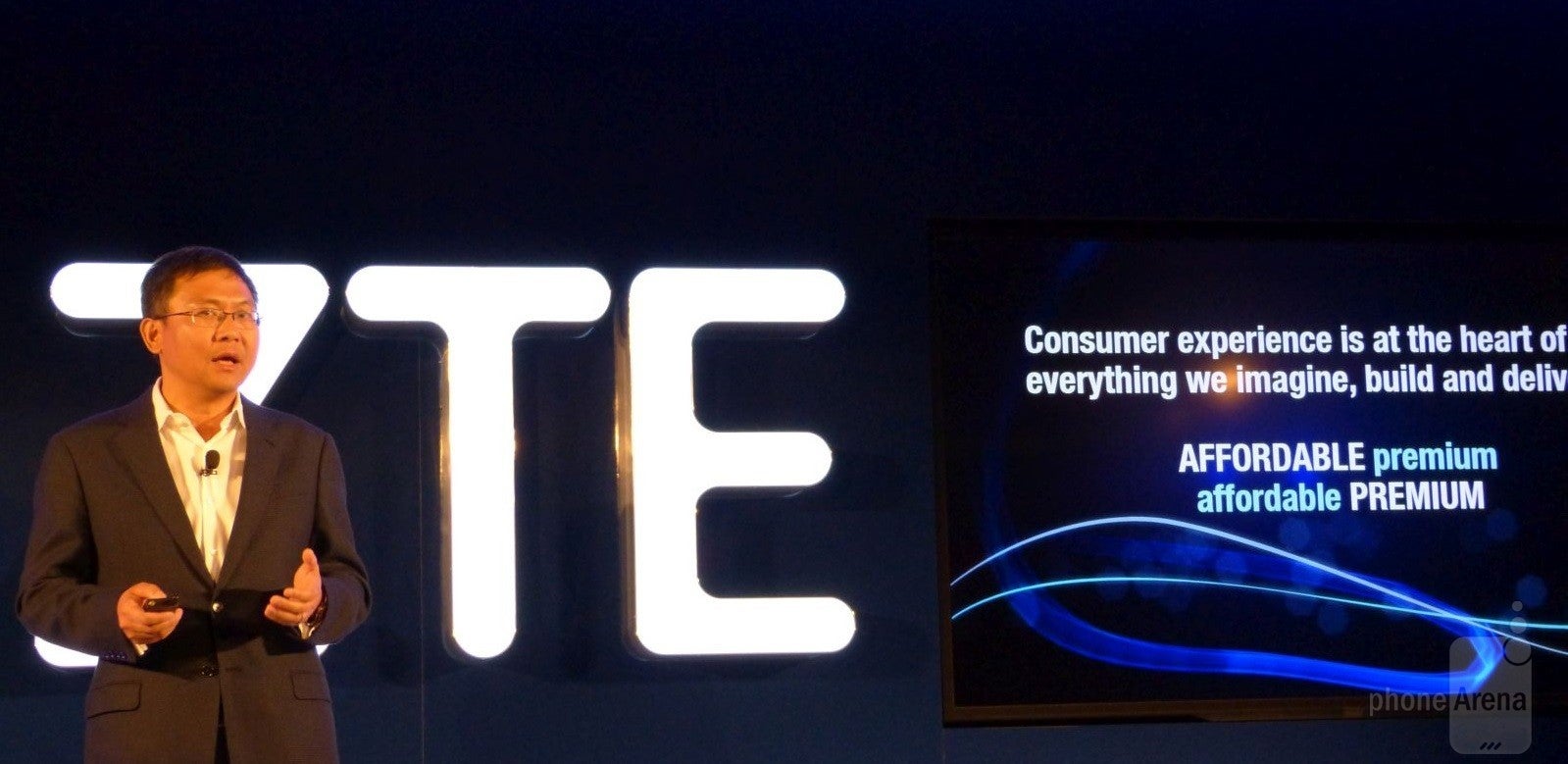 ZTE USA Chief Executive, Lixin Cheng reports on the company's performance in the US and around the world
During CES 2015, we were afforded the opportunity to meet privately and
at-length with Alcatel
and ZTE. There, we discussed brand strategies and upcoming devices from the two companies which, up to now, have seen most of their participation in the prepaid segment of the US market.
That is going to change however, as 2015 marks the beginning of new initiatives for US consumers from both of these companies. Both strategies are quite different, and yet, both are compelling. Are these the types of moves that will generate a giant flash-in-the-pan only to fizzle out into irrelevance? We do not think so. While we would not compare this to how T-Mobile has changed the services side of the market, there are some parallels to be drawn.
With the ideas that were discussed, the initiatives already underway, this may well be the beginning of a manufacturer-driven groundswell change for the US market. Here is a summary of where ZTE is planning to go, and what we can expect from the company in the near term.
Zhongxing Telecommunication Equipment Corporation
What we know as ZTE started as a semiconductor company in the mid-1980s and quickly branched out into telecommunications equipment, achieving ISO9001 quality certification before the company was 10 years old.
The company is among the largest telecom switchgear manufacturers in the world, competing with Nokia, Ericsson, Huawei, and Alcatel-Lucent throughout Europe, Asia and developing markets. In the US, ZTE's infrastructure work has been far more muted due to concerns over the security of its (and Huawei's) gear, something that the company has been continuously denying. ZTE says it has remained in dialogue with investigators to assuage concerns over such matters.
Despite those issues, ZTE remains a prominent player in the consumer electronics space, particularly mobile, where it is in the top five brands in the world. ZTE sells its mobile products in over 160 different countries.
Current state of the brand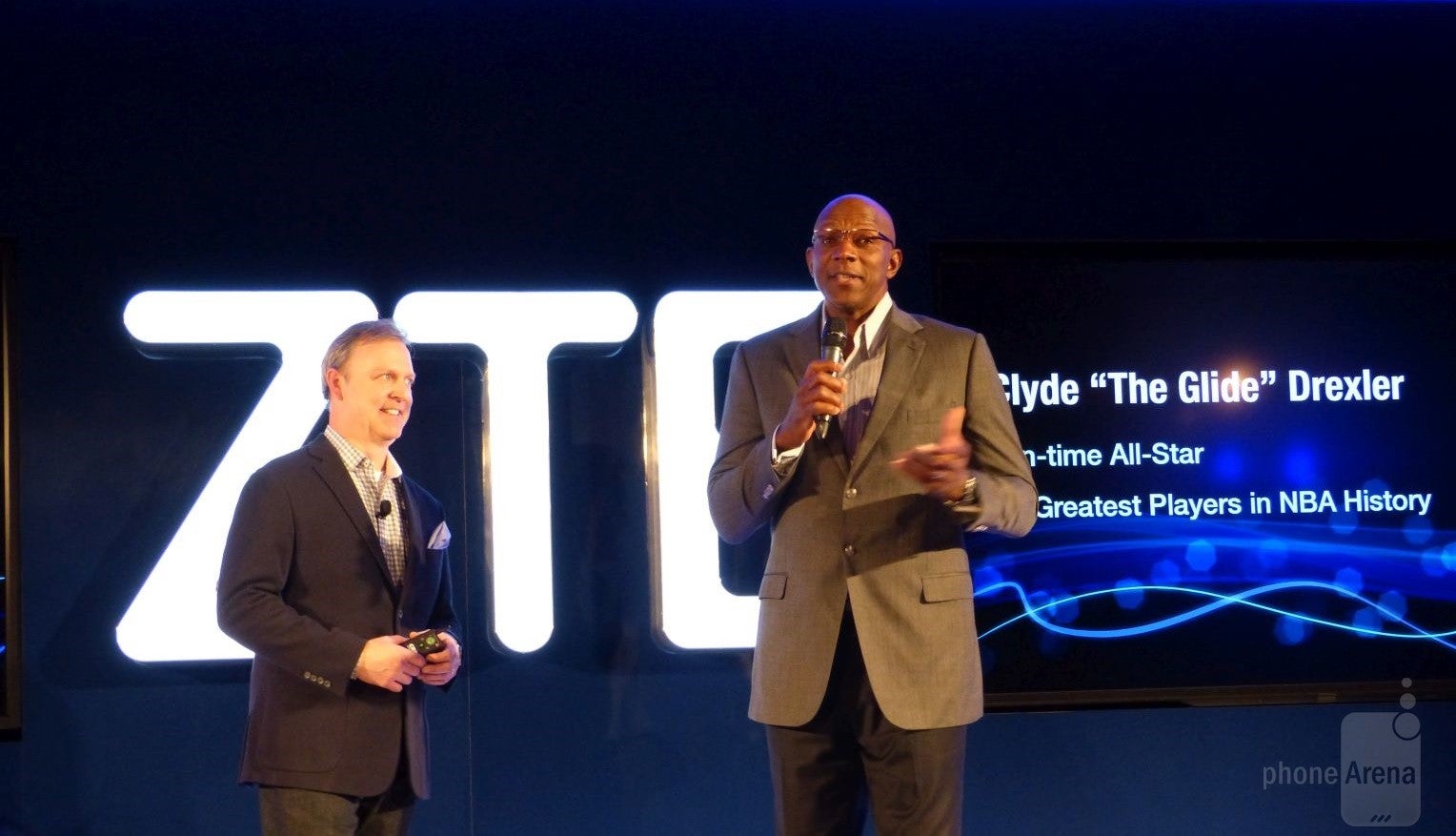 NBA All-Star Clyde Drexler made his pitch, and shared genuine excitement over ZTE, particularly the new SPRO2 smart projector
ZTE has more than 65 mobile devices for sale in the US market, many of them designed for prepaid carriers, and priced to be more affordable than the flagships that grab the headlines. In 2014, ZTE saw 40% growth in its mobile business in the US alone, and it sold more than 100 million devices globally.
Brand recognition in the US has increased dramatically over the past year as well, increasing from just 1% in 2013 to 16% in 2014. Its install base in the US is over 20 million consumers, making ZTE the number 2 OEM for no-contract wireless customers.
Strategy summary
ZTE makes some of its devices available to consumers directly, and through its carrier partners, the latter being the strength of ZTE's growing position. The company has been reaching out to consumers directly to get feedback about the products in the market now, and what they want to see in the future. The company has changed its logo and added the catchphrase, "Tomorrow never waits."
ZTE is leveraging its position as a switchgear manufacturer to build better mobile phones, apropos since the company holds a significant portfolio of LTE-related patents. ZTE expects to play a role in shaping the 5G standard, which it believes will see wide commercial investment in 2020.
Aside from the direct consumer engagement, ZTE is also heavily invested in research and development in North America, with several R&D centers in place. While this does not give the appearance of customer-facing development, ZTE USA Chairman Lixin Cheng states that "consumers are at the heart of everything we are doing." To that point, ZTE has developed an Innovation Venture Fund, to help fund, and provide development support for start-ups, and integrate those solutions directly with future ZTE products.
Carriers, carriers, carriers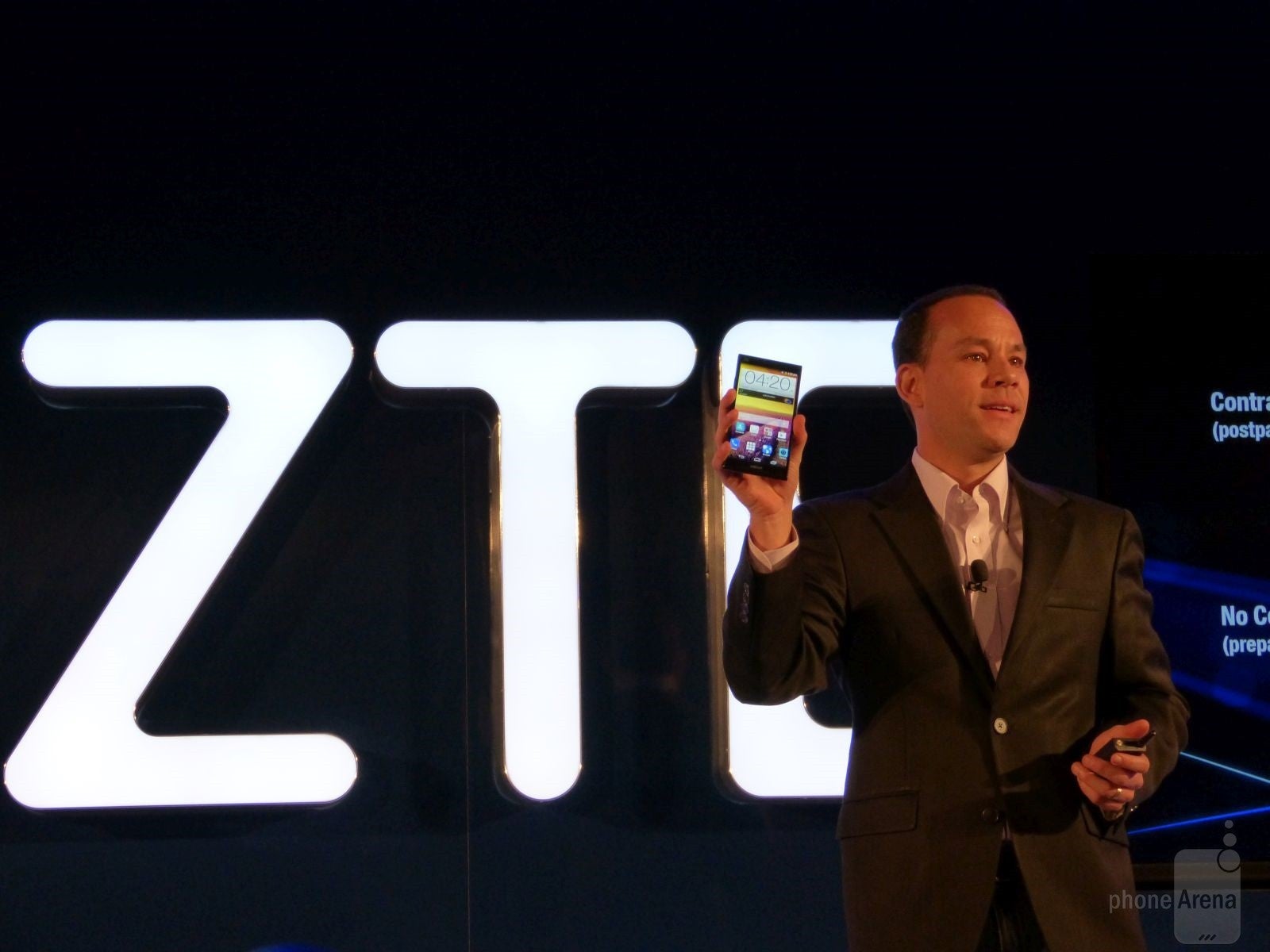 ZTE USA VP - Technology Planning and Partners, Jeff Yee, introduces the new Grand X Max+ for Cricket, on sales now for just $200 and no contract
ZTE has been in the mobile game for quite a while, and it also serves mobile providers with carrier-class equipment all over the world. ZTE plans to expand its carrier relationships and grow the number of carriers it works with. It helps that the company has a number of products already available either directly or indirectly with AT&T, Sprint, T-Mobile, US Cellular, and Verizon.
In lieu of massive carrier branded marketing campaigns, ZTE has decided to use its sales teams to ensure the retail sales channels are fully educated and informed about what ZTE brings to the table. While this may not seem like much of a deal for the current crop of prepaid-centric products, including the new
ZTE Grand X Max+
, these relationships will pay dividends when ZTE begins to bring higher-end models to the market.
R&D and Innovation Venture Fund
ZTE has five research and development centers in North America. At its facility in San Diego, California, the company expects to triple its investment. While these centers enable ZTE to stay engaged with technology and developers alike, the company has already gone one step further. The R&D also allows ZTE to build upon its potent patent arsenal, the company holds about 13% of LTE-related patents, and that buys ZTE a chair at the table as the standard for 5G develops.
At its CES 2015 press event, ZTE formally announced its Innovation Venture Fund. It is going to serve as a spring board for start-ups that want to attain wider distribution for its applications. Currently focused on talent in the Bay Area of California, the venture fund will foster apps which would ultimately find their way on ZTE products first. Given the company's distribution channels globally though, that is not necessarily a bad thing. The fund has been operating quietly for about the past six months.
Meet the consumer on the ground level, "affordable premium"
Marketing is what will drive consumers to the carriers' doorsteps. Beyond that however, ZTE has become a big name sponsor of the Golden State Warriors in Oakland, California and is also the official smartphone of the Warriors, Houston Rockets, and New York Knicks.
Lixin Cheng told us that ZTE would continue reaching out to its installed base in an almost "grass roots" fashion as a means to further expand brand awareness. He did not say how this would be done, but left us with the impression that there may be incentive programs involved. ZTE sees this as a critical component to competing in a mature market like the United States. Expect to see continued plays driving home the point of "affordable premium" to carry the message as well.
An established company for an established market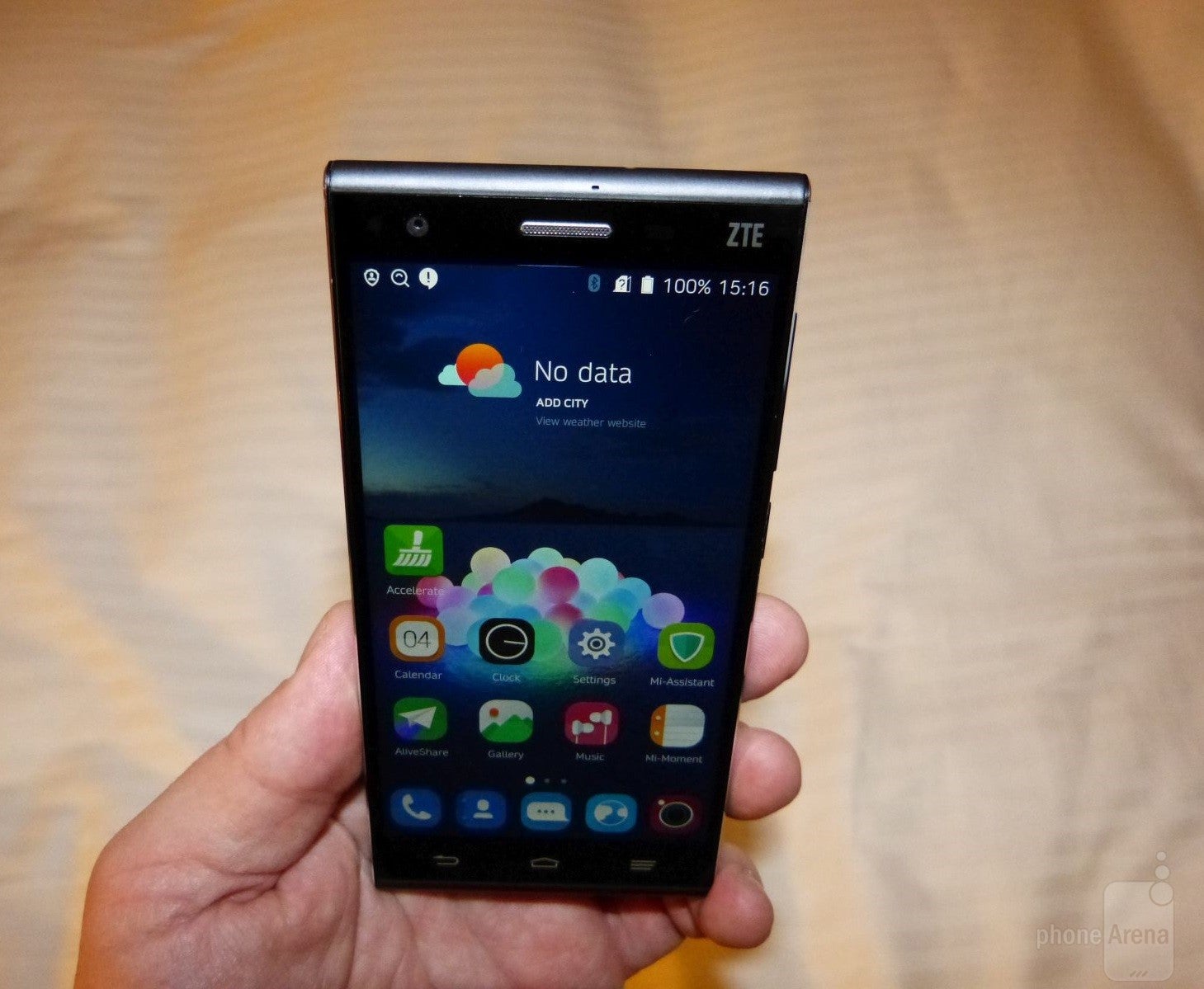 The ZTE Star II would be flagship contender in any market today
One other area where ZTE has a feather in its cap is in its well established product line-up and global distribution channels. While not currently available in the US, ZTE has flagship devices with the latest and greatest hardware designed, built, and sold in Asia, like the
ZTE Star II
, and
ZTE Nubia Z7
.
Couple the product line with ZTE's deep understanding of carrier infrastructure, robust patent portfolio, and aggressive pricing schedules, and it is plain to see that ZTE does have a deep bench of talent. The obstacles are what one would expect for mature mobile markets like the US. The market itself is a bit fickle, and the established players have massive troves of cash to throw at endless ad campaigns. Being a multi-billion dollar company in its own right, ZTE can jump in that pool if it wants.
ZTE is one of the few companies that so readily offers up its numbers for all to see. This is certainly a sign of confidence that ZTE has a plan, and it has brought its ground game. We look forward to seeing how it plays out.