French consumer fraud watchdog opens investigation into Apple "planned obsolescence"
32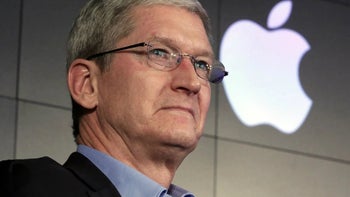 France's DGCCRF, the consumer fraud watchdog arm of the French Economy Ministry, has opened a preliminary investigation of Apple and the company's alleged deception and planned obsolescence practices.
This, of course, refers to recent findings that
Apple artificially slows down iPhones with older batteries
. Apple had not admitted to the practice until a user investigation uncovered it and benchmarks confirmed. Apple has only then issued a public apology and
reacted by slashing $50 off the cost of its battery replacement program
, bringing the price down to $29.
Note that this investigation by the French watchdog is preliminary and it is conducted in order to determine whether the case should be handed to a judge. The preliminary investigation could take up to several months. The investigation starts now, amidst demands from a newly formed French consumer association "HOP", an acronym standing for
"Stop Planned Obsolescene"
.
French law provisions a fine of up to 5% of a company's annual sales if the company is found to shorten the life of their products on purpose in an attempt to boost sales of newer products.
Apple has already said in its official apology that slowing down the processor of an iPhone with an older battery is not done to force users into buying a newer phone, but is instead a fix for unexpected shutdowns of devices with an aging battery because the cell cannot handle more power-demanding applications. The company has also promised to push an update early this year that will give users more details about the health of their battery.
Recommended Stories