Fourth-generation Motorola Moto X to include fingerprint scanner?
13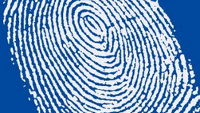 Back in 2011, the
Motorola ATRIX 4G
came with a fingerprint scanner that doubled as the power button. It was the first smartphone to include such a feature, although such devices were not powerful enough to really take advantage of the technology as they are now. The issues with the fingerprint scanner on the ATRIX must have left a mark on Motorola, because they haven't offered a phone with one since. In fact, by the time the
Motorola ATRIX 2
was launched, Motorola's little dalliance with the fingerprint scanner was over. That streak almost ended with the
Nexus 6
, which
was supposed to have such a feature included, but it was pulled at the last minute
.
Today, a tweet from tech journalist @Ricciolo1 hinted that the fourth-generation Motorola Moto X will include a fingerprint scanner. Earlier this year, there was speculation
that such a feature had been discovered on images of the third-generation phone
. But as it turned out, the current version of the Moto X does not have a biometric scanner on board.

Earlier today, we showed you a photograph allegedly revealing that the fourth-gen Moto X will feature a heat pipe. The report added that we should see the next iteration of the phone launched during the second quarter of 2016. If @Ricciolo1 is correct, that is when Motorola will try again to equip one of its phones with a fingerprint scanner. And this time there is no reason why it shouldn't work smoothly, and be a useful tool for Motorola users.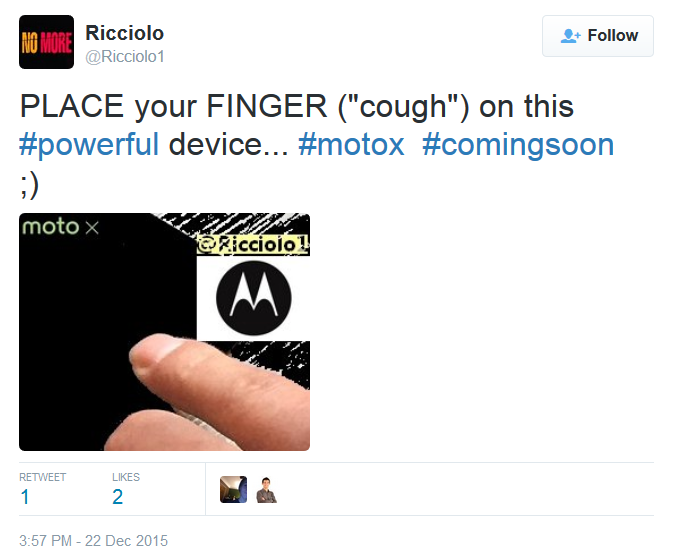 Tech journalist Ricciolo says that the fourth-generation Motorola Moto X will have a fingerprint scanner



Thanks for the tip!

source: @Ricciolo1