The Nexus 6 almost had a fingerprint scanner, according to the Android source code
22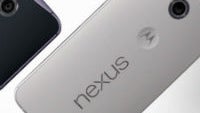 There are some ideas that Google has for its Nexus devices that don't quite make it to production. We've already seen that
tap-to-wake
had been coded for the Nexus 6, but pulled at the last minute (and
can now be re-enabled
by some hackery, if you've rooted). Now, there is some Android source code that is indicating that the Nexus 6 almost had a fingerprint scanner. Not only that, but the code indicates that Google was (and still is) working on an official fingerprint API for Android.
Noted code sleuth Ron Amadeo has dug through the commits to the Android Open Source Project (AOSP) and found the evidence. There was a commit from late August that was blatantly labeled as "shamu: remove fingerprint support", which implied that prototypes had been using a fingerprint scanner from Validity Sensors, Inc, a company that was acquired by Synaptics last year. The company has shown off clear touchscreen-based fingerprint scanners in the past, which are pretty cool and wouldn't require the big bezel that you'll find on an iPhone.
There are also commits to AOSP which were used to hide the fingerprint API code in Lollipop "until new API is ready". There were indications that it would be a swipe style fingerprint scanner similar to those used by Samsung, rather than the TouchID sensor on an iPhone. And, part of the code pointed to functionality which would allow you to access or authenticate specific apps with your fingerprint.
It all sounds pretty sweet. It's just a shame it didn't make it in time for the Nexus 6 release. We'd say that it wouldn't be a surprise to see that fingerprint API in Android 5.1 next year though.