Ultra-popular battle royale Fortnite coming to iOS and Android soon with cross-platform support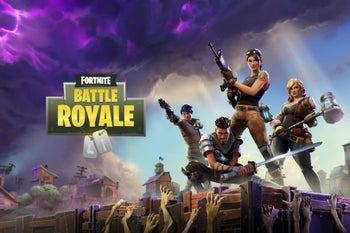 Epic Games' ultra-popular free-to-play battle royale phenomenon, Fortnite, is coming to mobile devices soon. The mobile version of the 100-player brawler will be released on iOS first but an Android version will follow suit promptly after that.
And the best thing is, the game won't differ from its desktop/console counterparts.
"On phones and tablets, Fortnite is the same 100-player game you know from PlayStation 4, Xbox One, PC, and Mac,"
Epic Games said in a blog post.
"Same gameplay, same map, same content, same weekly updates."
Best thing is, the mobile versions of the game will support cross-play and cross-progression between all platforms that the game will be eventually available on - PlayStation 4, PC, Mac, iOS, and Android. Fortnite players will be able to play against their pals no matter the platform, which is a double-edged sword - the pure universalism of the game and it's free-to-play aspect will likely cause its popularity to skyrocket even further, but will also fuel the "PC masterrace" narrative even more. And for a valid reason - humanity is yet to invent anything superior to the unbeatable, tried-and-proven keyboard/mouse combo.
This very Monday, March 12, eager fans of the game on iOS will be able to
sign up for the Invite Event on the game's official website
. The lucky ones should expect to receive an invite email in the next few days, containing a secret link to the App Store that will allow them to download and play Fortnite's mobile version. The email will also contain invite codes that players will be able to give away to other willing gamers.
Have in mind that the minimum hardware requirements for Fortnite mobile are
iPhone 6S
/SE, iPad Mini 4,
iPad Pro
, iPad Air 2, or iPad 2017 devices - anything older than that and you won't be able to play the game even if you receive the code.