Former execs speak out about Apple negligently treating overseas factories, labor conditions
44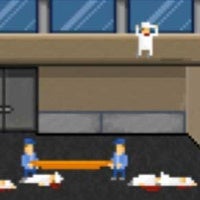 Apple is the biggest tech company - its last quarter made it even bigger, and actually it surpassed Exxon Mobile in market evaluation to become the
world's most valuable
. But while it's doing great in sales and revenue, former executives said the company is treating negligently its overseas factories.
In a report quoting former and current Apple executives, Cupertino is accused of applying
lax requirements for its overseas workers
while knowing about the conditions of workers in China. Of course, the origin of the problem lays on corporate greed - the desire to minimalize turnaround times and maximize margins. In contrast, when speaking about Apple's requirements for hardware, it's never lax - quite the opposite, the company is known as pursuing nearly perfection in its products.
Apple's size and importance is another reason, an ex-executive explains.
"The system works for us. Suppliers would change everything tomorrow if Apple told them they didn't have another choice."
Another executives also opines that Apple's overly passive position is partly to blame:
"Noncompliance is tolerated, as long as the suppliers promise to try harder next time. If we meant business, core violations would disappear."
Cupertino has only stopped working with 15 of its suppliers since 2007.
A shocking revelation comes from a current Apple executive:
"Right now, customers care more about a new iPhone than working conditions in China."
Shocking not because it's all that surprising, but because it comes from a current executive.
The NY Times delivers comprehensive coverage - a must read for those interested in the company, so we definitely advise you to hit the source link below and share your thoughts about Apple's policies below. Don't forget, though, that we, the customers, are also partly the reason why this is possible.
source:
NY Times