Former Microsoft executive blames carriers and manufacturers for Windows Phone's failure
45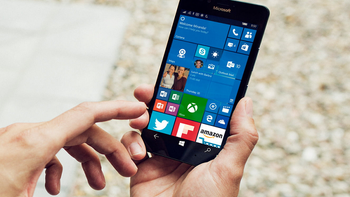 Many former Windows Phone users will tell you that the so-called "app gap" was responsible for the failure of the platform to be competitive with iOS and Android. Now, Brandon Watson is rejecting that argument through a series of tweets. And Mr. Watson should know since he was Senior Director for Windows Phone between March 2010 and February 2012, and was the person in charge of "developer platform product management."
Watson is known as the individual who was able to somewhat close the "app gap" with Android and iOS, and helped to get several popular apps on board including
Angry Birds
. While working for Microsoft, he was responsible for the placement of 60,000 apps in the Windows Phone marketplace. From his unique perspective, he was able to respond to a tweet that once again claimed that the "app gap" was the reason for Windows Phone's demise. "You're talking to the wrong guy if you are going to make the claim they (Windows Phone) couldn't get apps developed. You couldn't be more wrong," Watson tweeted.
Instead, the former Microsoft executive said that he puts the blame for the platform's failure on the carriers and phone manufacturers. Without their support, Watson says that it would have been a long shot to beat Apple and Google. He says that Windows Phone received "second string devices." Watson's tweets were disseminated a couple of days after former Windows Phone chief Terry Myerson blamed the Windows CE kernel for "hobbling" Windows Phone. While that might have been true at first with Windows Phone 7 and 7.5, Windows Phone 8 employed the Windows NT kernel.
"Windows Phone died because it would have been almost impossible to beat Google or Apple without carriers and handset manufacturers embracing it. We got second string devices and almost no support at the carriers. They couldn't keep burning money to please Sisyfus."-Brandon Watson, former Senior Director for Windows Phone, Microsoft

Former Microsoft executive Brandon Watson says that the so-called app gap was not the cause of Windows Phone's demise
source:
@BrandonWatson
, MSPoweruser (
1
), (
2
)