Microsoft poaches former Siri chief from Apple
1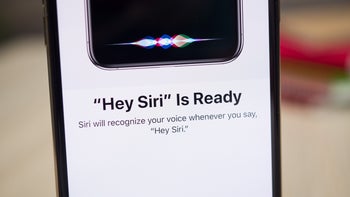 Bill Stasior, longtime head of Apple's Siri team, has left the company to join Microsoft's AI division. After nearly a decade at Apple, Stasior will step into the shoes of a corporate vice president at Microsoft later this month. At his new job, the former Siri chief will lead an artificial intelligence group,
The Information
reports.
Last year, Apple poached Google's former head of search and AI, John Giannandrea. The served as further indication of Apple's woes with Siri, which beat the competition to the AI assistant race, but was relegated to a firm third place behind Google Assistant and Amazon Alexa.
Stasior's reasons for leaving Apple aren't clear at this point, but Giannandrea's hiring is a likely guess. Since his hiring last summer, Giannandrea became very involved with the development of Siri and was eventually promoted to a senior vice president, reporting directly to Apple CEO Tim Cook.
Although Stasior was in charge of Apple's Siri team since the assistant's initial launch, he won't be working on Cortana at Microsoft. The company behind Windows is lagging far behind the competition, as far as AI assistants are concerned, with Cortana being a distant fourth to Google's, Amazon's, and Apple's offerings. However, Stasior's talents apparently won't be used to better Cortana, but rather in Microsoft's broader AI efforts.
The Information
reports that people familiar with the matter have said that the former Siri chief will head a special AI group at Microsoft.