Forget the G4, LG has an even more premium G4 Note phablet prep'd for the second half of 2015
64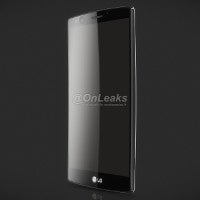 If you thought that the G4 will be the only highlight release from LG in 2015, you were wrong. At a press conference during MWC 2015, LG's CEO of mobile business, Cho Jun-ho
told attendees that his company is prepping a device for the second half of 2015
– a device that will be positioned even higher than its G-series lineup.
Well, according to a fresh report from
The Korea Herald
, LG is indeed on its way to enter the phablet market with a new G Note line. The company recently applied for a trademark over the name in its home country of South Korea, further fueling speculation and giving legitimacy to previous rumors claiming the same. Keep in mind that we're only speculating here – Mr. Cho Jun-ho's 'even fancier' new device may not end up being the G Note, after all. But if we're on target, then you can expect a better display, camera, and user experience.
In any case, the reality is that the phablet market isn't something new for LG. Its G Pro series lived on for a while, but the company pulled the plug after the
G Pro 2
. If the above rumors prove true, it seems reasonable to suggest that LG has used the time since to get back to the drawing board and regroup before risking a face-off with the category's titans in the
Samsung Galaxy Note 4
, and more recently, the
Apple iPhone 6 Plus
. Only time will tell if LG's bet will pay off.