5.8-inch LG phablet for Sprint appears at the FCC
8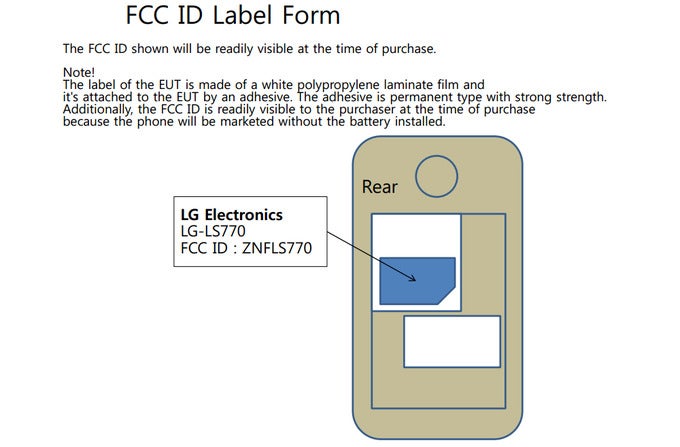 Exploring the depths of the FCC database can be a challenging, yet rewarding business. Every once in a while, we come across new smartphones before they're even announced. Today is one of these lucky days – we stumbled upon the LG LS770, which is tailored for Sprint, as its prefix indicates.
In the papers, the LG LS770 is described as a phablet device with a 147-millimeter screen, which roughly equals 5.8 inches. The entire handset is 79.3 mm wide by 154.1 mm tall (about 3.12 by 6.07 inches), meaning that it is slightly larger than the LG G3. That's without the smart cover, we assume – yes, the LG LS770 will have a smart cover made for it, as it is hinted in the documents. Interestingly, a stylus of some kind is also being mentioned.
Looking at the sketch for the LG LS770 above, it becomes clear that the phone has a removable back cover and a user-replaceable battery. We must note that LG's signature power and volume buttons aren't drawn on the handset's back. As for the capacity of the battery cell, it is rated at 11.6Wh at 3.85 volts, which is about 3000mAh. LTE bands 2, 4, 5, 12, 25, 26, and 41 are all supported, which further confirms that the LG LS770 is a Sprint device.
That's about all we know about at the current time for this mysterious LG handset. And it isn't much – we're curious as to what this phone would turn out to be – just another mid-ranger with a large screen or a high-end flagship device like the rumored
LG G4
. Still, if further details about the LS770 are revealed, or, better yet, if it is made official, we'll be among the first to let you know.