For some, Netflix is dark on Friday night due to weather related problems with EC2 servers
7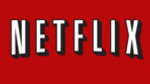 Some Netflix subscribers are
without their streaming video on Friday night
thanks to the weather in Virginia. Yes, Virginia, not only is there a Santa Claus, but Amazon's ElasticCompute Cloud servers are in the State and are lacking power because of the weather. Other sites affected include Instagram and Pinterest. Netflix has taken to its Twitter account to admit that there is a problem and that they are working on it. This is the second time this month that the servers have gone down.

Instagram users are also having problems with the app Friday night
If you are having problems accessing Netflix, Instagram or Pinterest, don't worry about it. It sounds like it's just a matter of waiting for the storm to pass and getting the appropriate servers back on-line. If you need to watch a movie on your mobile device, there are some
free movie apps or YouTube
where you might be able to find a decent movie in the public domain.
If you're a subscriber to Netflix or some other apps and are having trouble accessing them late Friday or early Saturday, let us know by dropping (or softly placing) your comments in the box below.
source:
Netflix
via
VentureBeat