Folio for Facebook app aims to solve the clutter and battery drain of the original
8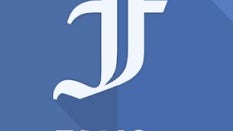 The official Facebook app is often chastised for its battery drain and cumbersome interface to the extent that Facebook even released another official Lite version of the app, which is faster and takes a smaller toll on your phone's resources, yet lacks a bit in functionality compared to the original.
There aren't many quality third-party apps that try to right the wrongs with the original Facebook application, but the recent Folio for Facebook app shows that it can be done. While not affiliated with Facebook in any manner, and presumable not having full access to the social network's mobile APIs, Folio still manages to offer a very decent posting and notifications experience.
At the same time, it resolves the famed battery drain that results from the official app by letting you set your own syncing schedule which can be as little as a few seconds to a couple of hours even. Folio will rise, retrieve your notifications, and go back slumbering, instead of constantly waking up your CPU, taking a toll on the juicer like the original.
You can also spice its interface up with 40+ different themes, and the developer seems quick to respond to issues and feature requests, like having the ability to set Top Posts as default instead of the Most Recent option. All in all, Folio is a lightweight, casual alternative to the official Facebook app that is easier on your hardware resources, so check it out from the source link below, if you are interested.
| | |
| --- | --- |
| Developer: Creative Labs | Download: Android |
| Category: Social | Price: Free |