Flipcase is the first game that makes full use of Apple's new iPhone 5c dotted case
13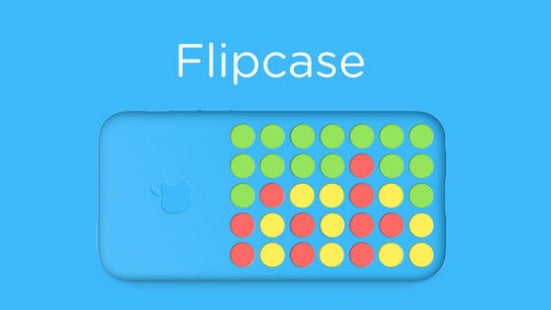 Apple not only released two new iPhones this year - for the first time the Cupertino company also released cases for them, and the colorful dotted one for the iPhone 5c was particularly eye-catching. Developers from Bytesize were the first to notice you could use it for more than just protection. You can actually use it for fun by just flipping it to cover the screen and using the dots in a new game called Flipcase.
The premise of the game is simple. You attach the case to the front and tap through the holes. It's a multiplayer game so you have to compete with a friend over being the first to complete four in a row.
The only requirement is an iPhone 5c case, but you don't need the actual iPhone 5c to play the game and you can also play on the iPhone 5s and iPhone 5. It's free on the App Store.