Flipboard, Vine and Path make their way onto Windows Phone 8, Hipstamatic an exclusive for the Lumia 1020
7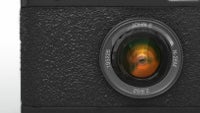 The
Noka Lumia 1020
is clearly the most exciting launch today as it shakes the very grounds of smartphone photography with its 41-megapixel camera, but software while not as flashy as a smartphone launch is just as big a part of the success of a device as its hardware.
That's where Nokia's biggest announcement after the Lumia 1020 came - the Windows Phone Marketplace now has 165 000 applications. Not just the number is growing, though, some extremely nice apps we know from other platforms like
Flipboard, Vine and Path
will be launching for Windows Phone 8 in the very near future.
For those that have somehow missed those apps, Flipboard is a unique magazine-styled news reader, Vine is Twitter's addictive 6-second video sharing service and Path is a more personalized social network for only your closest connections.
We were really hoping that Nokia would announce
Instagram for Windows Phone 8
today. That would have made many people happy and would have added that extra flare to the already amazing 41-megapixel camera on the Lumia 1020. While that did not happen, Nokia's Pro Camera offers a ton of neat options and there are many other ways to get your photos outfitted in vintage colors. To make up for that, Nokia unveiled that Hipstamatic Ogg Pro is coming exclusively to its Lumia 1020. Great news!
source: Nokia
Video courtesy of TheVerge.