Foldable phones will kill the tablet category
21
This article may contain personal views and opinion from the author.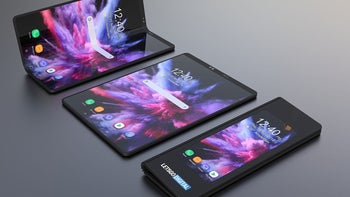 With the advent of flexible and shape-bending phones that hold to potential to pack lots of screen in a relatively slim body, there's one product category that could be in dire danger - the tablet.
With the iPad being a solid exception, the Android market has been declining for a couple of years now. We are at such a point that we could probably expect merely one or two relatively-exciting tablet announcements per year all thanks to the Apple and its iPads. While there are many reasons for this decline, the main one is certainly the fact that phones have been exploding in terms of usable screen estate in the past few years as well, and the advent of truly-bezel-less and soon flexible devices, I reckon that tablets will be doomed. This will be especially true for the Android ones out there, which are already on life support.
I've never considered getting a tablet simply because they are as exciting as a door knob and only made sense when 4-inch phones were considered the norm. With the exciting prospect of having sleek foldable devices just around the corner, those bulky monstrosities will become even less desirable than they currently are.
Once foldable phones start getting mainstream, tablets will likely become even less popular. Of course, it will take some time before such phones become really affordable to a point where they could be worthy alternatives of the tablet, but… this will most certainly happen sooner than later and the tablet category will be in deep, deep trouble.
What's your take on the matter?