Five popular "speed up your Android" tips that are rarely effective
18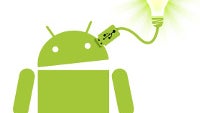 Ah, speeding up your phone – the Holy Grail of every tinkerer and poweruser. We often spend time dabbling in and tweaking different settings, downloading the best widgets, using the optimal apps, just so that we can tweak the most out of our smartphones in terms of speed and responsiveness.
That said, there are a number of tips floating around the web, which claim that they would help users speed up their handsets. However, some of them are often times not as effective, while others are based on myths and information that used to be true before Android 4.2. And the reality is that there are no magical "no root, 5-minute" fixes for a stuttering midranger or entry-level device – only ones that may possibly make them more bearable.
So, here are 5 "solutions" that may not be as effective as you think, and some of them may actually do more harm than good.