Five of the best fighting games for Android
6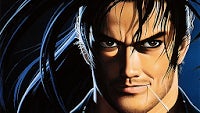 Well, hello there, combo enthusiasts. Do you often find yourselves itching for some round-based combat, but have nothing other than your trusty Android handset / tablet by your side?
If that is the case, then you've most probably hit the Play Store more than once, looking for that fighting game that actually has "it" – the gameplay, looks, and flow recipe, which doesn't necessarily replace a nice console / PC fighter, but at least sates the hunger until you get back home.
Unfortunately, there are a lot of games out there, some pretending to be A-class titles none the less, which just plain fail at delivering a quality fighting game experience. In fact, they often do nothing in terms of meeting our gamer demands, but rather get deleted quickly and vigorously, generally leaving us disappointed and believing, once again, that mobile platforms are not for gaming (let's be honest, though – the process only repeats itself a few days later).
Well, fear not, for we have vetted through the round-based fighters in the Play Store and came up with 5 titles, which are among (if not THE) best ones you can find out there. Some are well-suited for touch, but a bit simpler, others are full-blown hardcore fighter fests, which will most definitely require you to hook up a controller – whatever your need be, check our pick below and see if there's anything you fancy.
Let us, and the world, know which your favorite fighting games are down in the comments, too!
Shadow Fight 2
Most obviously built from the ground up to be played on touchscreen, Shadow Fight 2 still offers a generous number of moves, plus – a lot of customization for armor and weapons. In-game currency and in-app purchases are present and as always – if you wish to progress in the game, you either pay, or you grind to eternity and back.
Somehow, we forgive Shadow Fight 2 the sin of being a freemium game, due to its great (yet simple) graphical style, amazing animations, and a gameplay, which sits between too simple and mildly complicated.
King of Fighters 2012
SNK Playmore was kind enough to port three King of Fighters games to Android and if we are to be honest – we'd include all 3 in this list. However, we'll just point you towards the free version of KOF 2012 and if the game hooks you, you'll know where to find the others.
Now, short disclaimer – this is the free version of KoF 2012, which means – it will have some ads between loading screens, and it will miss 2 fighters from the roster – Kio and Iori. You can still grab the full KoF 2012, with no ads and all 34 warriors, for $2.99 by following
this link
instead.
Second disclaimer – this game still has the depth and steep learning curve of the good old 90's fighting games, with all their (sometimes annoying) intricacies. Controller recommended.
If you find yourself craving some multiplayer KoF '97 and KoF '98 offer 1v1 matches over Bluetooth, but nothing over the Internet.
Real Boxing
A good boxing game, which works very well on touch (still supports controllers) – this one will test your reflexes (and nerves), while still looking good and being fun to play. It also supports multiplayer over the Internet , which doesn't work flawlessly, but isn't extremely bad as well. There are regularly held tournaments, so you can keep your player-crushing needs in check.
You can customize your boxer to your heart's content, and you need to train him if you wish to progress in the game. Training costs in-game currency, and guess where that comes from... That's right – grinding or in-app purchases. Still, the game is good enough for us to overlook the abhorred "freemium" tag.
Soulcalibur
A 1998 arcade classic, Soulcalibur was a huge hit back in the day, with its "fancy" 3D graphics and its sword-equipped fighters. The game offers full-blown round-based battle, with combos, intricacies and such, to both nostalgics and gamers looking for a more serious game on their phone / tablet. Of course, $15 is a rather hefty price tag for a mobile game, and we'd feel much better about it if the game had any form of multiplayer. Sadly, it does not, and we are not sure whether Namco is planning to add any at a later stage – seeing as the game was released for Android way back on the 20th of November, 2013 – we'd wager there are no such plans.
Samurai Shodown 2
Yet another 90's classic, Samurai Shodown 2 was probably one of the most player round-based fighters of the decade. Naturally, SNK Playmore ported it over for mobile and you can now enjoy some 90's flare on your handset / tablet. To top it off, the game supports multiplayer over Bluetooth, so you can samurai it up with your buddies.
Be warned, though, the touch controls are abysmal – controller highly recommended.