Five music apps off the beaten path for iOS, Android and Windows Phone, plus apps to discover more music
8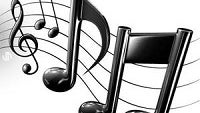 When you think of mobile streaming, you probably think of Pandora, iTunes Radio or Spotify. That is understandable since those three, plus iHeartRadio,
command over half the market share
of what is a very crowded audio streaming environment.
Pandora is popular and functional, but some may find its catalog of music limited compared to other options. If you are into discovering new music, or just after as wide a variety as possible, the streaming music space is teaming with alternatives. Some apps allow you to play on demand, others cast a wider net of content they play through live radio options.
Many of the available options are free, others may cost a couple dollars, and yet others may offer subscription options. Each have their pros and cons, but as such, each may cater to what is most important to you when you want to listen to music or discover more music to expand your personal collection.
You will not be surprised to learn that many of these music or radio streaming apps are not available across all major mobile platforms. However, the variety of music streaming apps is massive no matter what your favorite OS happens to be. Following the picks, we threw in a couple established standbys that may come in handy while you explore your favorite tunes outside the norm.