Fisher-Price aims to tackle childhood obesity with its latest toy
10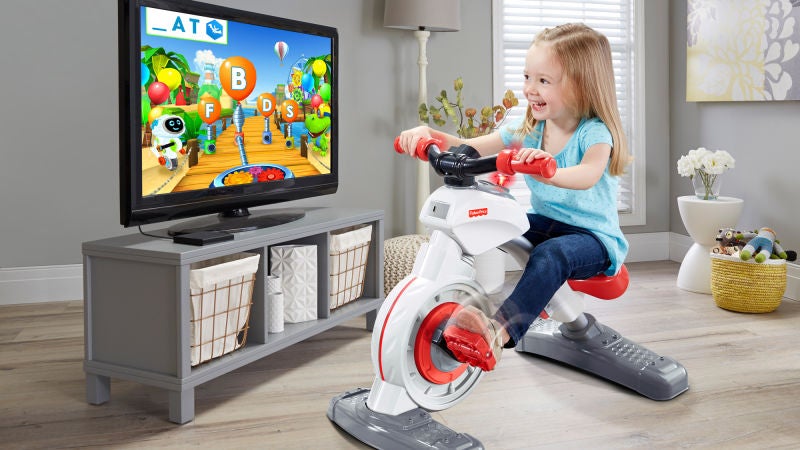 Living in such technologically advanced times can be pretty great, but our modern lifestyle has certainly made us more sedentary. This is especially true for children, as more and more kids prefer to entertain themselves by staring at a screen, instead of frolicking outside, which, of course, can predispose them to obesity.
So, what's the best solution? Decrease tablet/phone time for your kids? Cut it off completely? That certainly won't make the little ones too happy and toy manufacturer Fisher-Price seems to be completely aware of this issue.
The company used the stage at CES to introduce their latest product, which is essentially a stationary exercise bike for preschoolers with a tablet holder. Called the Think & Learn Smart Cycle, this new toy is priced at $150 and serves as a ride-on video game controller, which enables kids to play with their tablets, while doing physical exercise at the same time.
Used on its own, the Think & Learn Smart Cycle uses Bluetooth to connect to a tablet mounted on its handlebars. The device can also be hooked up to a larger screen, as it is Apple TV and Android TV compatible.
Kids can play one of four games, which can be downloaded both from Apple's App Store and Google Play at the price of $5 per game. These games are designed to be entertaining and educational, so your kid will happily pedal away while learning the basics of reading, maths, science and social studies. The company has promised to include more apps in the future.
Source:
Engadget