First camera samples from the HTC Desire EYE get compared with the HTC One (M8) and the Samsung Galaxy S5
36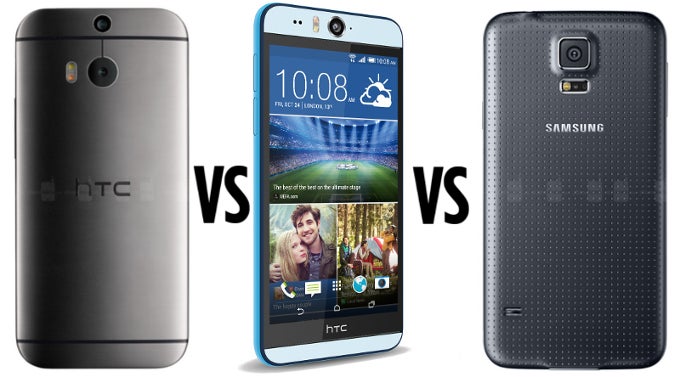 Although a high megapixel count does not usually mean that a certain camera performs better as a whole, a megapixel two or more won't hurt when taking a regular selfie. That said,
HTC's new Desire EYE
certainly has the very potential to find its place among the top performers in the self-portrait department. Its 13MP front-facing shooter has a BSI sensor with a f/2.2 aperture and a wide 22mm lens, as well as autofocus and a bevy of various software features that will surely make selfie-obsessed devotees bask in happiness.
Still, how does the cameras of the HTC Desire EYE compare against the 4-ultrapixel one of HTC's flagman, the
One (M8)
, and the 16MP snapper of Samsung's current flagship, the
Galaxy S5
? Well, we had the chance to "test-drive" HTC's latest and make a quick camera comparison between the three devices.
So, does the HTC Desire EYE walk the walk and talk the talk? Does a 13MP front-facing shooter ensure for self-portraits that look mind-boggingly good or a high megapixel count has little to do with the perfect selfie? Check out the gallery below and see for yourself.