First Xiaomi Mi 5 camera samples are out
30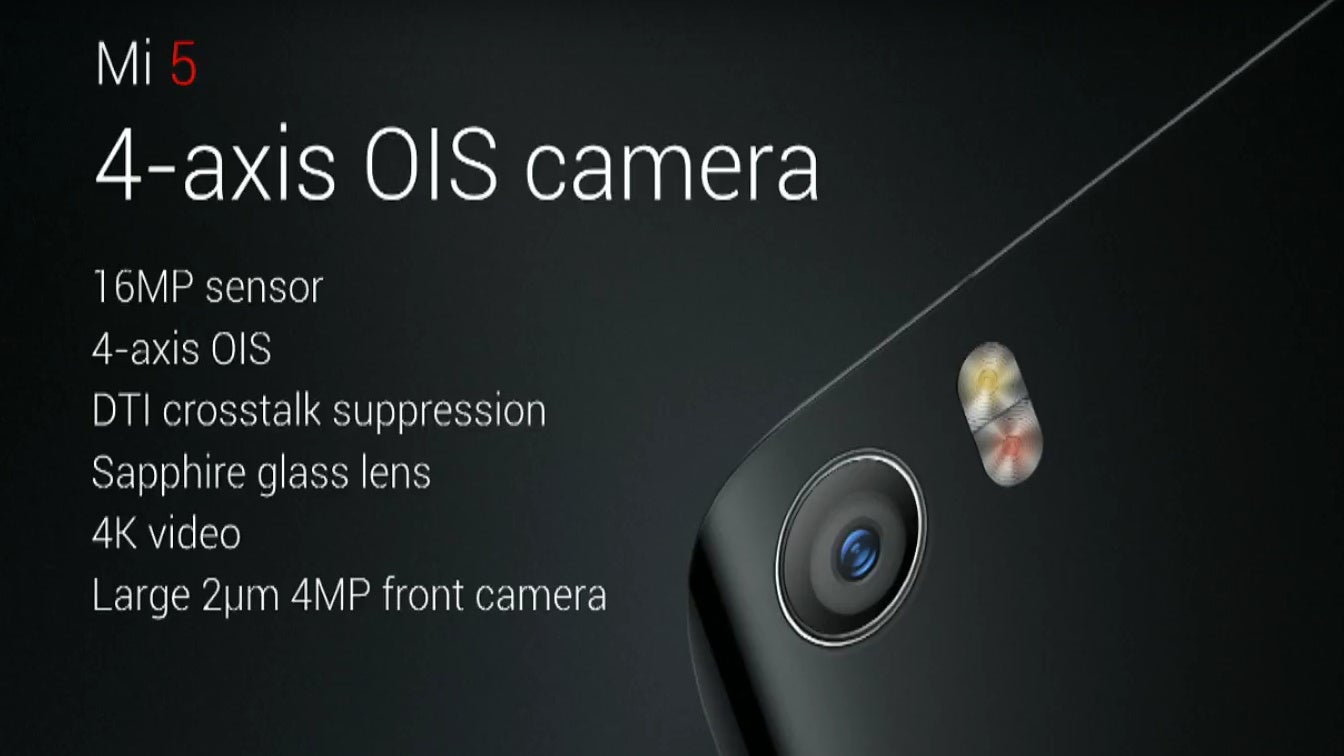 The Xiaomi Mi 5 is the latest flagship by big-in-China Xiaomi, one of the world's most valuable startups, and it is a true beast in terms of performance: a 5.2" phone with the Snapdragon 820 system chip, and a starting price of just $310 in China. It also features a refined, stylish design with a metal frame and a beautiful glass or ceramic back (there are two versions).
There is one other important improvement: the Xiaomi Mi 5 camera. With a brand new, 16-megapixel Sony IMX298 sensor, the Mi 5 is able to capture images with rich detail and sharp focus. To help with that is a radical new, 4-axis optical stabilization (OIS) system that Xiaomi demonstrated to work much better than OIS on the iPhone 6s and 6s Plus.
It's important to know that most phones these days feature 2-axis optical stabilization, and very few come with 3-axis, while the 4-axis stabilization on the Xiaomi Mi 5 is particularly impressive as it is able to achieve much better stability, and works even for close shots.
For the camera geeks out there, good news is that the Mi 5 camera sensor has phase-detection pixels for much faster auto focus and it uses deep trench isolation to prevent light from leaking between individual pixels. Xiaomi has shared a few official camera samples that look impressive (unfortunately, no full res images yet).
Then, there is the front camera. It's a 4-megapixel selfie shooter with large, 2-micron pixels (standard phone cameras use smaller, 1.1-micron pixels, but larger pixels can capture more light and are a huge help in getting better low-light pictures).
source: Mi.com
Recommended Stories