First Windows Phone Mango device on sale in Europe
17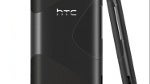 Many of you may still be waiting on your Windows Phone 7.5 updates, but the first Mango device has hit the market in Europe for any of you who are in the market for a new device. Of course, Europe is a pretty big place, so the truth is that you have to be one of the lucky few who live in Russia if you want in on the deal.
Andrey Kormiltsev, head of the HTC in Russia and CIS countries has announced that the HTC Mozart is now available for purchase in Russia and is pre-loaded with Windows Phone Mango. The Mozart will be available either through HTC's Russian site, The Messenger, or through MTS. The suggested price is 12,990 roubles (~$414), and as an added bonus through MTS, customers who purchase the Mozart will get a year of free mobile Internet.
That's a pretty good deal for the mobile Internet, but the Mozart is an aging device at this point, and we were certainly hoping the first Mango device to go on sale in Europe would be something a bit newer.