Firm that sued Apple, Google And RIM purchased more than 2,000 patents from Ericsson
12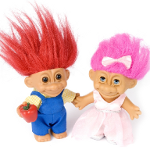 Unwired Planet is, for lack of a better term, a patent troll. With its IP portfolio, it was able to take tech heavyweights like
Apple
,
Google
and
RIM
to court . But in order to keep suing the big boys, the company needs new patents to wield against them. That is why Unwired Planet recently purchased 2,185 U.S. and International patents and patent applications from Ericsson. 753 of the patents relate to 2G, 3G and LTE technology. From 2014 through 2018, Ericsson will toss in 100 additional patents a year.
In return, Ericsson will have access to all of Unwired Planet's patent portfolio and also was given the rights to receive a certain percentage of
revenues generated
from Unwired Planet's patents. Some of the patents purchased from the Swedish based firm cover aspects of wireless technology such as GSM, GPRS,
EDGE
, WCDMA and LTE. Ericsson is basically giving up the patents hoping that Unwired Planet can make more money for it using them in court, than if Ericsson merely licensed them.
"(Unwired Planet looks) forward to leveraging a strong, multi-dimensional patent portfolio and furthering discussions with key industry players who are interested in licensing these inventions to protect and further build their product strategies."-Mike Mulica, CEO, Unwired Planet
source:
UnwiredPlanet
via
BGR