Finland has the highest Windows Phone web traffic usage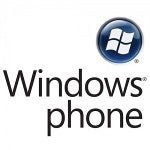 Finland is home to Nokia
, the manufacturer of the Windows Phone powered Lumia series. Unfortunately, there is a big drop off after the top spot as Iceland's 2.30% is good enough for second place. Ironically, countries like the U.S. and the U.K., where Nokia has spent a ton of money to promote the Lumia handsets, are not in the top ten list of countries using phones driven by Microsoft's mobile OS to browse the web.
Of the countries in the top ten,
Germany is the largest
and finds itself in the middle of the pack with 1.67% of its web traffic attributed to Windows Phone usage. Globally, only .53% of web traffic comes from a Windows Phone unit. Of course, market share and web usage are not the same thing and the latest information from IDC shows that
2.2% of smartphones used around the world are Windows Phone models
, meaning that there is
still a long road ahead
for the OS if it is going to become the global powerhouse that iOS and Android are.
source:
Pingdom
via
WPCentral