Finding your lost iPhone is just a whistle away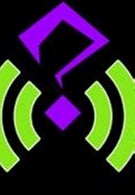 Have you ever misplaced your iPhone and wished that it could answer you if you yelled at it, "Where are you?" A new app provides a similar way to find your missing handset. "Where is my iPhone" listens for the sound of your whistle and then responds with a pre-selected sound ranging from an explosion to a baby crying to more than one type of farting sound. You can even pre-record a message that your unit will play when set off by the whistling. The maker of the app says his program can recognize the sound of whistling up to 30 meters (nearly 100 feet) away. The cost to buy the app is a mere $1 which you will more than make back from the valium you won't need to take when you quickly find your special, special friend. 30 pre-recorded sounds come with your purchase.
Apple iPhone 3GS Specifications
|
Review
source:
WhereismyiPhone?
via
ShinyShiny
,
Gizmodo