Finally! Bacon, facepalm, shrug, selfie, and whiskey on the rocks emojis might arrive in 2016
14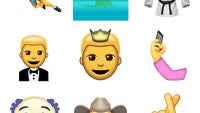 Emoji aficionados, stop whatever you're doing and prepare to pop that champagne! It seems that an upcoming Unicode update, slated for June 2016 release, might unlock the possibility for lots of new emojis to see the light of day. Unicode 9.0 is likely to expand the already-vast selection of emoji by 74, which are
"based on popular request, gender-matching pairs, and compatibility with emoticons in existing platforms"
.
Now, these will most probably be approved, but have in mind that some might not make the cut. Also, even if they arrive with Unicode 9.0 later in 2016, this doesn't mean that you will get them on your iOS or Android devices right away - you will have to wait for a software update to bring the goodies to your device.
But let's see what these might be, shall we? Luckily for us, mockups of the emoji candidates exist courtesy of Emojipedia.org and EmojiXpress, which show us what these might look like.
Firstly, we have a selection of animal-themes ones among the candidates, most importantly a rhino, gecko, gorilla, deer, butterfly, shark, bat, and a bald eagle emoji. Next up, the universally-loved bacon might get some love in the form of an appetizing emoji, while the sexters out there will probably use the baguette, carrot, and pickle emojis in an ingenious way. New additions to the sports and activities scene include emojis for water polo, handball, wrestling (not the WWE type), fencing, and gymnastics.
Finally, we might finally get a facepalm emoji, as well as a selfie, pregnant lady, and clown ones. You will likely be able to tell your buddies with the two new sickly emojis, while a handshake, brofist, and a fingers-crossed emoji will enable you to express yourself in a better way. If all the Unicode 9.0 candidates get approved, though.
As a reminder, in 2015 the Unicode 8.0 update allowed Apple and Google
to treat iOS
and Android users
to a nice selection of emojis, including champagne, taco, burrito, and others. That said, what do you think of the new emojis that might be coming our way?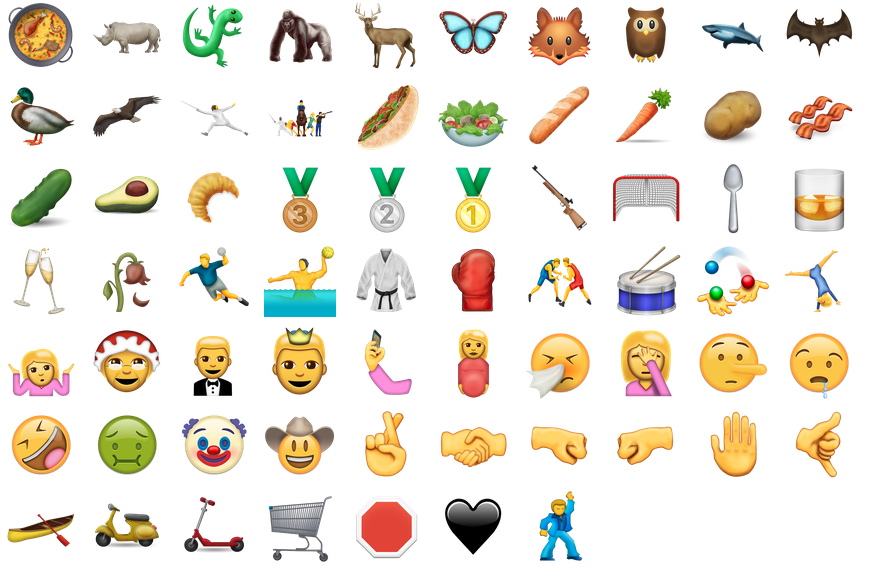 Unicode 9.0 emoji candidates