Final Fantasy VI, Broken Sword 5, and Galcon Legends hit iOS
4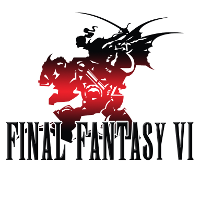 A surplus of new mobile games has made its way to iOS this week. We'll try to distinguish the most promising and anticipated ones for you.
Fans of JRPGs (Japanese role-playing games) would surely be delighted that the long-awaited Final Fantasy VI, which is believed to be one of the best titles in the Final Fantasy game series, has finally found its way to iTunes. The game, which surely needs no introduction, was
released for the Android platform several weeks ago
as a remastered and enhanced port of the original 1994 game. One of the strongest aspects of FFVI is its rich, engaging storyline. Combine it with long-lasting battles, improved graphics, and you've got a recipe for a hit. However, the price tag of $15.99 might repulse some casual gamers, but not hardcore Final Fantasy fans.
Broken Sword 5 - the Serpent's Curse is another interesting addition to iTunes. It's a 2D adventure game with mystery elements that came to life after it was crowdfunded on Kickstarter. In Broken Sword 5 - the Serpent's Curse, gamers take control of both George Sotbbart, an American detective, and Nico Collard, a French journalist. They find themselves amid a consipracy that involves some stolen paintings and puts their lifes in danger. The game comes with "slide-and-tap" interface and a context-sensitive help system, which enables you to get hints when you have difficulties with solving a given scenario. Broken Sword 5 – the Serpent's Curse is divided into two parts – by purchasing the game on iTunes for $4.99, players get the first episode. The second one is available only after you've made an in-app purchase.
Galcon Legends has also been released for iOS. It's part of the Galcon game series - one of the most well-accepted space strategy games on iTunes. According to the "never change a winning team" principle, Galcon Legends has the same overall concept and gameplay as its notable predecessor. Over the span of 23 different missions, gamers have to master the game mechanics and try to unite the galaxy "against the forces of evil". The game is optimized for iPhone 5, comes with enhanced graphics, and supports Apple's social gaming network – Game Center. If the original Galcon was your cup of tea, then you would most probably fall in love with Galcon Legends, too. The game will set you back $4.19.
Download:
Screenshots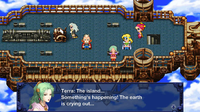 via:
TouchArcade