February 25th expected to be the day when webOS 1.4 becomes available?
This article contains unofficial information.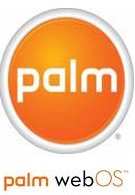 The speculated date for the release of webOS 1.4 has come and gone – still leaving Palm webOS owners feeling a tad bit jittery waiting for its availability. Luckily they won't have to worry too much because Palm has promised to release it before the end of the month rolls along. One of PreCentral's Verizon tipsters has informed them that a "hard date" roll out for the update is scheduled to commence on February 25 – meaning that some 100,000 devices will see it go live on their handsets first and then slowly trickle to more later. It follows a similar path from what we've seen in the past with some of Verizon's Android updates, however, it's unclear as to whether or not it'll be available to anyone that checks for the update on that date. WebOS users have a lot to look forward to in this latest upgrade because it's expected to finally make video recording a possibility, compatibility with Flash 10.1, an alternative process to launching a card, and some minor speed improvements. Even though there's still some waiting to be done, it's nice to see that Palm is still getting their platform up to speed with their rivals.
source:
PreCentral