February 17th is again believed to bring forth the arrival of BlackBerry PlayBook OS 2.0.0.7473
6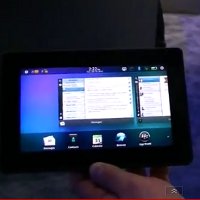 It's not the first time we've heard a
February 17th
release date attached to the upcoming
BlackBerry PlayBook 2.0 software
, but yet again, the date is mentioned in the latest rumor that surrounds the highly anticipated software.
Well, we've heard various dates in February for the update's release, though, the date of
February 17th seems to keep on coming up
more than anything else. Back at CES, we were fortunate enough to get a
sneak peek at the upcoming software
, but the PlayBook that we saw running the new software had versions 2.0.07116. However, it was reported that RIM was already testing newer versions back at the labs behind closed doors. Therefore, it's very likely we'll be seeing a different version when it is launched.
Interestingly enough, the latest rumor suggests that
OS 2.0.0.7473
will be in fact the actual version that makes it to consumers when the update rolls out – again, it's that February 17th date attached to it. Who knows what else RIM might have in store with it besides what
we've previewed back as CES
, but we're certain that PlayBook owners are starving for it right now.
In any event, now that we're at the near end of January, it's only a matter of time before an official date is made known regarding the new software.
source:
CrackBerry